(Lien des photos à la suite du report)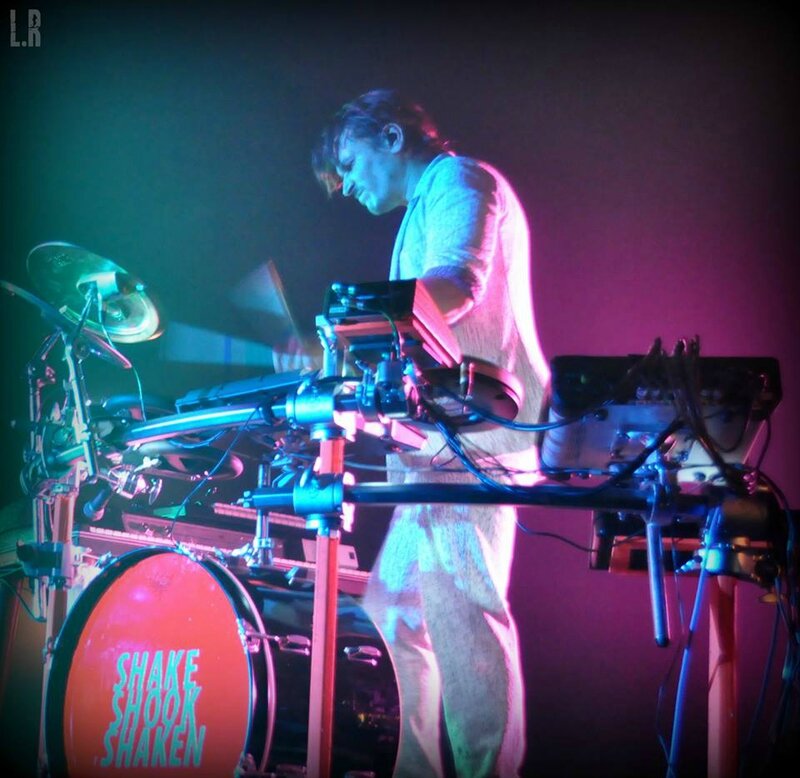 Deux ans que nous n'avions pas de nouvelles du duo Franco Finlandais The Dø. Ils nous avaient laissé sur une tournée des clubs Américains fin 2012. Et puis sans coup férir, un single est sorti en Octobre 2014, "Keep Your Lips Sealed" annonçait un virage électro pop des plus charmant.
Après quelques dates en Allemagne et une date Londonienne, la tournée Française est lancée et nous nous retrouvons ce soir de Novembre au Rocher de Palmer de Cenon, juste à côté de Bordeaux.
La soirée commence par une mise en bouche de 30 minutes avec les ex- Dodoz, qui ont changé de patronyme pour "Las Aves", Le son est plus pop, et beaucoup plus dansant. Le groupe est beaucoup plus à l'aise qu'à Londres quelques semaines plus tôt, et ils prennent un plaisir certain a faire la tournée avec The Dø. D'ailleurs Dan Levy a participé à la production de leur album à venir, en Janvier 2015.
30 longues minutes d'attente avant que les lumières s'éteignent et que l'instrumental "Omen" retentisse dans la salle. Le morceau qui clôture le dernier album du groupe, "Shake Shook Shaken" (Wagram Music / Cinq 7 Sorti en Octobre 2014), ouvre les concerts. Original.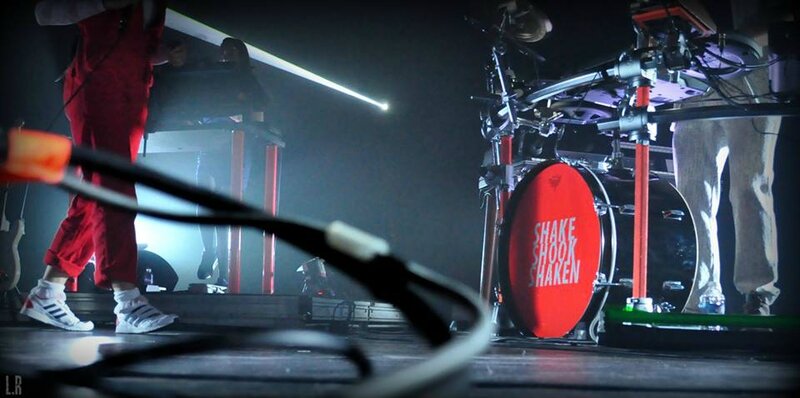 Dan se dirige derrière son piano, et lance le deuxième titre "A Mess Like This", Olivia s'avance vers son micro, et dès le début du titre sa voix nous transporte, claire et limpide, envoûtante et entêtante... Ambiance sombre pour ce début de concert avec comme lights un simple laser qui balaye la scène derrière le piano central. Magique
Après cette mise en bouche plutôt calme, alors que Dan prends place derrière son kit de batterie électronique qu'il ne quittera que pour les rappels, le premier single du dernier album fait son apparition, "Keeps You Lips Sealed" nous happe,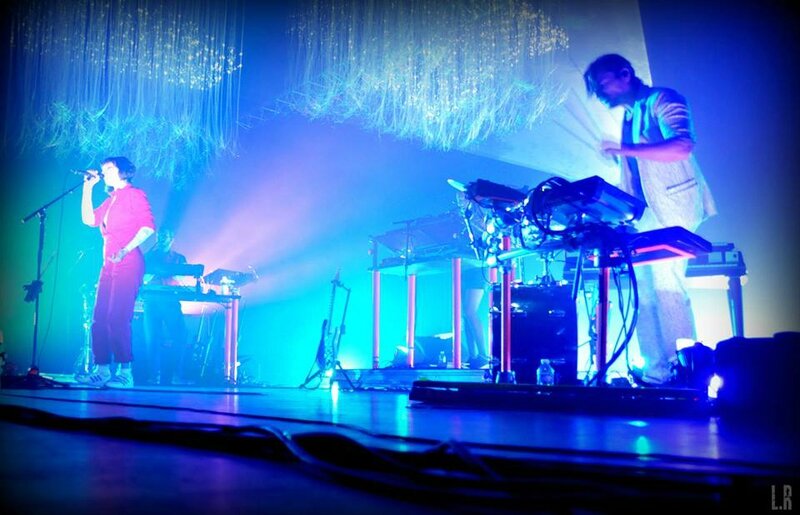 Sur 'Trustful Hands", le groupe fait participer le public pour les choeurs, Puis "Opposite Ways", "Sparks", "Anita No !" et "Miracle (Back In Time)" sont enchainés. Mention particulière pour ce dernier, car les deux phrases "Do you really wanna go back in time? Do you really wanna, really wanna go ?" répétées un certain nombre de fois durant le titre, restent indéfiniment en tête.
Cette fois c'est clair, le dernier album sera plus que mis à l'honneur. C'était également le cas lors de la précédente tournée en 2011 et 2012, après la sortie de "Both Way Open Jaws".
Les lights sont absolument superbes, un laser central balaie la scène et monte sur les trois cubes qui la surplombe. composés de fils de nylon, les lumières qui les transpercent donnent un effet nuageux au dessus des musiciens. C'est juste sublime et cela colle parfaitement avec l'ambiance du concert...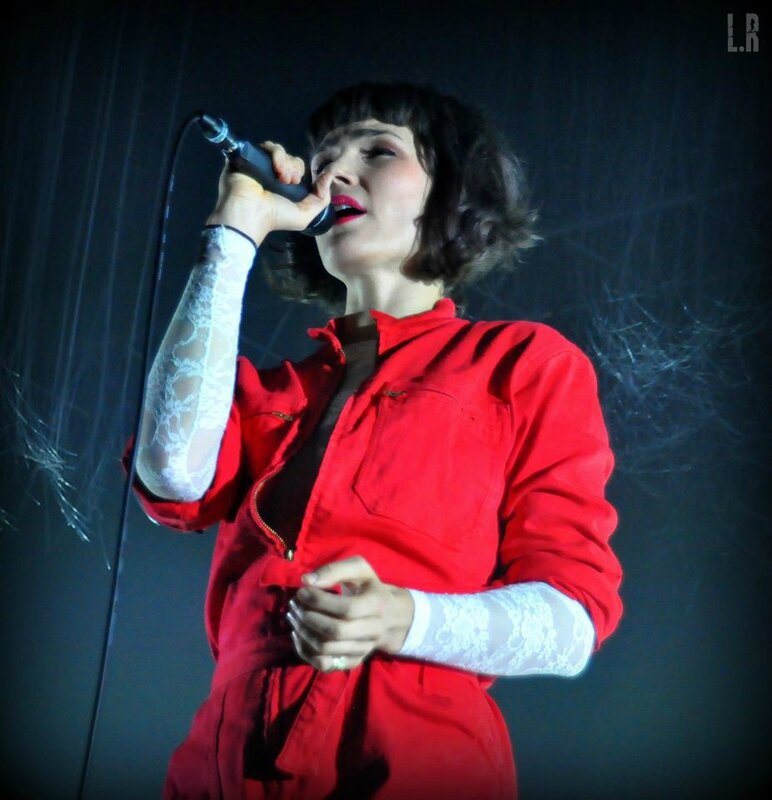 Le duo, transformé en quatuor pour le live, avec Bastien Burger aux claviers, basse et guitare, et Marielle Chatain au vibraphone, chœurs, claviers et percussions, trouve enfin le temps de nous jouer un titre plus ancien. "Slippery Slope" a perdu tout l'aspect tribal qu'il avait lors de la dernière tournée, mais malgré l'aspect plus moderne et électro, le public entre en transe, à l'instar de Dan, à fond depuis le début du concert, souriant et transpirant. C'est son truc, la scène, c'est sûr. Olivia revêt un masque de dinosaure sur la fin du titre, pendant la partie instrumentale, et joue avec un néon vert posé sur le devant de la scène. Etant le seul éclairage à ce moment là, l'effet visuel est parfait.
On garde le même rythme avec "Going Through Walls", et "Despair, Hangover & Ecstasy", Le titre le plus rock et celui le plus dansant du dernier album juste après "Slippery Slope", ca vous remue un fan ! Et le public ne s'y trompe pas lorsque le groupe quitte la scène pour le premier rappel, Il fait chaud !
A la surprise générale Dan et Olivia reviennent en duo et nous interprètent, en guise de premier morceau du rappel, un inédit : "Poppies". En formule guitare / batterie, l'aspect le plus rock du groupe transparaît enfin.
S'ensuit deux anciens titres. le fameux "On My Shoulders" que tout le monde attendait, en formule piano voix absolument sublime. Etant le seul titre du premier album "A Mouthful", et surtout le single ayant fait connaître le groupe en 2008, il a été joué un nombre de fois incalculable, mais ils arrivent encore a le renouveler de façon a prendre du plaisir, et nous en donner.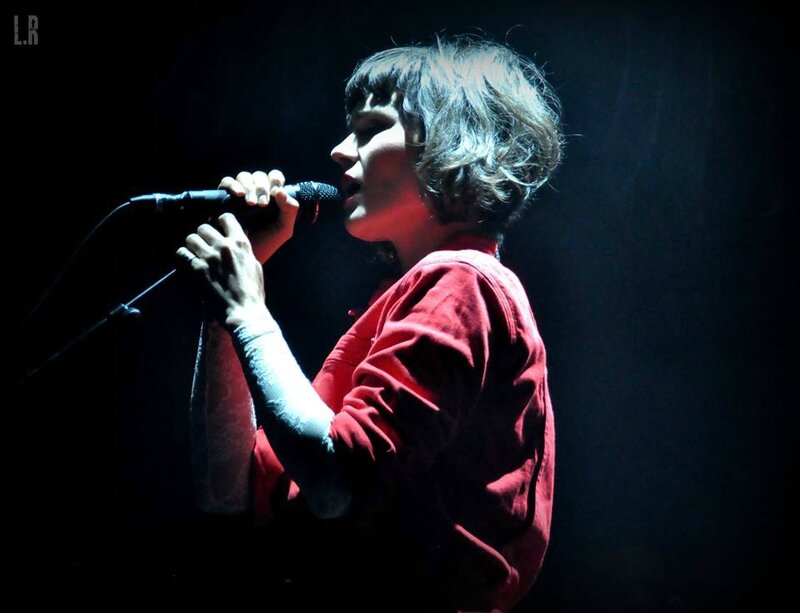 On reste dans le même style avec "Dust It Off", sorti en 2010. Piano voix durant la première partie du titre, puis grosse ambiance electro techno avec lights de folie sur la fin. deux ambiances diamétralement opposées pour un seul titre... Ce groupe ne fera jamais rien comme personne.
Deuxième rappel, moins poussé car tout le monde est persuadé que le concert est terminé... Mais Dan revient se mettre au piano et Olivia derrière son micro, accompagnée à la voix par Marielle et Bastien, pour un "Lick My Wounds" reposant mais envoûtant.Cette fois ç'est la fin, le groupe remercie son public avec sincérité et chaleur. On les sent heureux de retrouver la scène, de partager ces nouveaux titres avec le public. Souvent les musiciens disent que faire de la musique c'est avant tout se faire plaisir à soi-même, même si cela peut paraître égoïste, et si le public suit, tant mieux. Hé bien c'est le cas avec cette nouvelle tournée, c'est sold out presque partout, et le groupe prend un plaisir fou, ça transparaît à chaque minute de leurs concerts, que le morceau soit à tendance electro, techno, acoustique ou rock... Peut être un morceau heavy métal lors du prochain album ? Olivia aime beaucoup le métal Finlandais..... Alors ......
Seul petit bémol, 15mn de plus avec quelques titres des deux premiers albums, et ce serait byzance. Peut être au Zénih de Paris le 27 Mars ? Croisons les doigts.
Trekk
Setlist : (Time : 77mn)

01- Omen
02- A Mess Like This
03- Keep Your Lips Sealed
04- Miracles
05- Sparks
06- Trustful Hands
07- Opposite Ways
08- Anita No
09- Slippery Slope
10- Going Through Walls
11- Despair Hangover & Ecstasy
12- (Encore1)
13- Poppies (D&O)
14- Dust It Off
15- (Encore 2)
16- On My Shoulders
17- Outro
Galerie photos du concert : https://www.flickr.com/photos/laurentrekk/sets/72157649544133225/
Site Officiel : http://thedomusic.com/
Le Rocher De Palmer : http://lerocherdepalmer.fr/