Grosse grosse soirée rock'n'roll ce Dimanche soir au Bootleg de Bordeaux. Après plus d'un mois sur les routes de France, Datcha Mandala est de retour au bercail, en compagnie du groupe Néerlandais DeWolff. La soirée promet d'être saturée et lourde. Et elle le sera.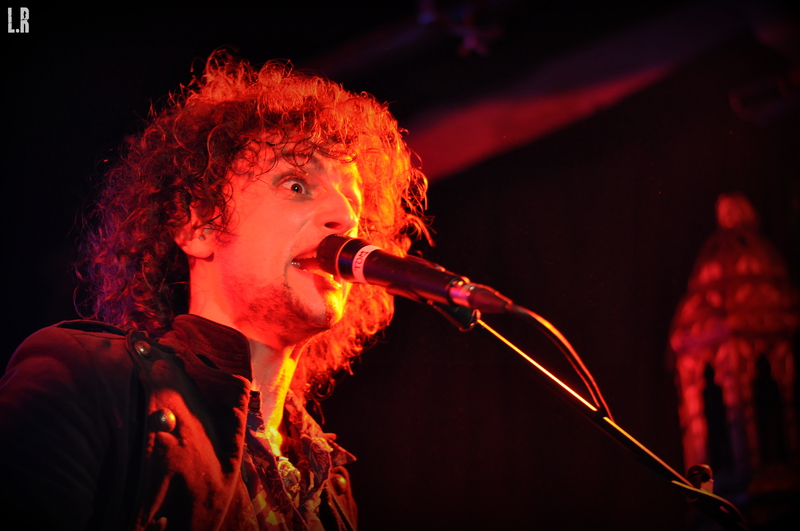 La dernière fois que Datcha Mandala a joué à Bordeaux, c'était en première partie du "Tribute To Hendrix", fin janvier, au Krakatoa. Nous les avions trouvé empruntés, stressés. Il en sera tout autrement ce soir. Il faut dire que le Bootleg est un petit peu leur maison, ils y ont réalisé la realase party pour la sortie de leur EP en Mars 2014, avec un concert de plus de 2h15, devant 300 personnes en folie... Et ce soir une bonne partie de l'assistance est là pour eux. Pour preuve, la salle s'est délestée de quelques dizaines de spectateurs pour le concert de la tête d'affiche "DeWolff"... Dommage, car vous avez raté un grand concert !
C'est donc très détendu que le trio s'empare de la scène, Ce qui ne les empêche pas de rentrer dans le vif du sujet dès le premier titre "Have You Seen The Light". Ce soir ils ont droit à une heure de show, et ont donc tout loisir de nous montrer toutes les facettes de leur talent, que ce soit heavy rock avec "Uncommon Travel", Blues avec le bien nommé (et superbe) "Da Blues", rock seventies avec 'Mojoy", rock psyché avec "Human Free" dont nous avons eu la diffusion du clip en avant première avant le concert, ou encore des titres aux influences Hindoues comme "Carry On"... et leur reprise de Black Sabbath, qu'ils jouent très souvent...10mn de "War Pigs" ça ne se refuse pas..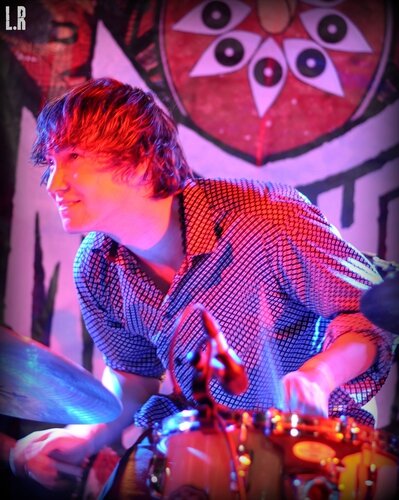 Après 65mn, Datcha Mandala quitte la scène devant l'autre trio de la soirée, DeWolff, qui, alerté par le bruit et l'ambiance a assisté à la fin du concert depuis l'entrée des backstages, médusé par tant d'audace et de folie. Il va falloir relever le défi messieurs..
Après une petite pause de 15mn ou le groupe mets lui même en place son matériel, le set débute tambour battant par "Stand Up All", titre d'ouverture du dernier effort du groupe, "Grand Southern Electric", sorti en 2014. Il faut un peu de temps pour que la sauce prenne, le groupe jauge le public, et vice versa. Effectivement c'est le tout premier passage de DeWolff à Bordeaux, et ils sont quasi inconnus en France, ils ont eu une longue route depuis l'Espagne ou ils jouaient la veille au soir, et la fatigue se lit sur leurs visages.... Il faut quand même tout donner.
D'ailleurs Pablo van de Poel, guitariste chanteur, va s'y employer dès le deuxième titre, "Satilla No. 3". A défaut de pouvoir slammer comme à son habitude (Pas assez de monde certainement) il va grimper sur l'orgue de son compère Robin et nous gratifier d'un solo fort énergique.. L'orgue tremble, mais ne rompt pas..
La magie va commencer a opérer à partir du 3eme morceau, "Medicine', datant de 2009, sorti sur leur premier long format. Un bon blues de derrière les fagots, permettant de longues improvisations, et d'ailleurs le groupe ne va pas se priver de nous faire une version de plus de 9 minutes... en enchaînant directement avec "Ride With You", sorti sur leur tout premier EP en 2008, laissant place à un solo d'orgue de toute beauté.
L'ambiance décolle donc enfin, mais il est étrange de constater que ce sont les morceaux les plus anciens qui fonctionnent le mieux. Le groupe a l'air plus à l'aise sur ces titres là. Il faut dire que sur les deux derniers albums ils ont pris l'habitude de rajouter pas mal d'overdubs avec des parties de violons, mandoline ou encore de kalimba, alors que les premiers enregistrements étaient plus bruts.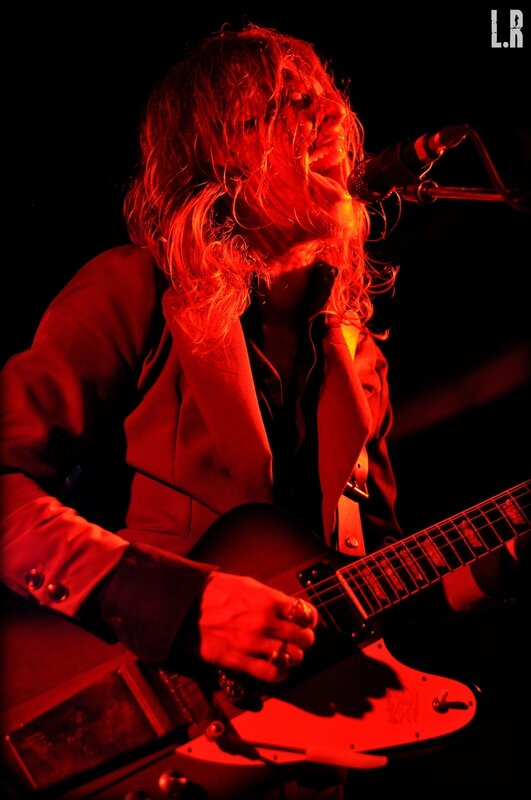 Peut être que la réinstrumentalisation des titres plus récents en formule trio basique "guitare batterie orgue" est délicate.. ?
Toujours est-il que le concert prend enfin son envol.. le public est à fond, tous les albums du groupe seront passés en revue, avec bien sur 4 titres sur les 10 joués venant du petit dernier.. Normal. Le concert se terminera d'ailleurs par un retour au sources avec "Gold And Seaweed", le tout premier single du groupe, sorti début 2008, moins d'un an après la mise en route de leur projet..
Le public aurait bien pris un ou deux titres de plus, car avec 4 albums et un EP DeWolff a tout loisir de rallonger ses concerts. Mais il est tard et dès le lendemain la route va être longue pour retourner à la maison, le van est devant la salle, le moteur chauffe, prêt a prendre l'autoroute, direction les Pays Bas...
Une très très... très.. bonne soirée passée en compagnie des frères Van De Poel et de Robin Piso. D'ailleurs la formule de leur groupe n'est pas sans rappeler une autre formation, originaire également de Utrecht, je veux parler de Birth Of Joy, qui ont mis le feu l'année dernière à l'I Boat. Les trios orgue/guitare/batterie ont le vent en poupe aux Pays-Bas... On ne va pas s'en plaindre, et on en redemande !!!!
Galeries Photos :
Datcha Mandala : https://www.facebook.com/media/set/?set=a.722740401173129.1073741842.701659989947837&type=3
DeWolff : https://www.facebook.com/media/set/?set=a.723298181117351.1073741843.701659989947837&type=3
Setlist Datcha Mandala : (65mn)
01 Have You Seen The Light
02 Zoso
03 Totem
04 Da Blues
05 Carry On
06 (If I Was a) Unicorn
07 Mojoy
08 Uncommon Travel
09 War Pigs
10 Pavot
11 Human Free
Setlist DeWolff : (85mn)
01 Stand Up Tall
02 Satilla No. 3
03 Medicine
04 Ride With You
05 Electric Plastic
06 Crumbling Heart
07 The Pistol
08 Don't You Go Up The Sky
09 Restless
10 Gold and Seaweed