Base prod a bien fait les choses pour ce premier concert de Shaka Ponk dans les magnifiques arènes de Bayonne, une première partie classieuse, une organisation sans failles, ouverture des portes à l'heure, début des concerts à temps. C'était juste parfait. Il manquait juste plus de monde dans les gradins pour que les arènes soient pleines à craquer. Elles ne le seront qu'aux deux tiers. Dommage.
Et c'est sous une ambiance chaleureuse que les John And The Volta (Notez le clin d'oeil à Bjork..) investissent la scène. Ambiance chaleureuse donc, pourtant la musique du groupe n'a rien à voir avec le rock entraînant et festif de Shaka Ponk. Ici c'est un rock indie froid, cold rock, mais de grande qualité qui nous est proposé. Jonathan Ducasse, chanteur et guitariste à l'origine du projet, mets pourtant tout en oeuvre pour dérider le public qui a du mal a rentrer dans son univers. Lui même, le stress n'aidant pas, mets un certain temps avant d'être complètement à l'aise sur cette grande scène. L'ambiance finira par décoller car le public ne s'y trompe pas, ces quatre là ont la foi, et leur "pop rock indé synth-wave cold electronica" finira par emporter tout le monde avec des morceaux plus pop disséminés au milieu du set. Première partie de grande qualité donc, il n'y a plus qu'à se jeter sur l'écoute de leur premier EP "Empirical" sorti au printemps dernier, avant la sortie prochaine de leur premier album.
Après 45 minutes d'attente, les stars de la soirée font enfin leur entrée. Autant vous dire que là, par contre, tout le monde est chaud bouillant. Groupe comme public, pas d'échauffement. "Black Listed" en entrée de show mettra tout le monde d'accord : Ça va être le feu. Et ça l'est durant presque deux heures, le show faisant la part belle aux deux derniers albums, mais n'oublie pas les morceaux plus anciens avec par exemple "Sex Ball" qui dure bien dix huit minutes, ainsi que "Twisted Mind" ou encore "I'm Picky" qui entraine toujours l'assistance dans un doux moment de pure folie contagieuse. Point de "My Name Is Stain", le groupe ne joue plus son titre phare (Pour ne pas dire grand public) depuis un bon moment. Et personnellement, ça ne me dérange pas du tout, préférant avoir un "Morir Cantando" en fin de set.... Petit point faible du show, même avec des vidéos changées depuis la précédente tournée, la battle de drums entre Ion et Goz est un petit peu longue.... Mais c'est peut être parce que j'ai déjà vu le groupe sur scène une quinzaine de fois... J'imagine que pour les gens qui découvrent le set, ce doit être top...
Cliquez sur les liens suivant et vous aurez les galeries complètes des clichés pris ce soir là, classées dans l'ordre d'apparition des groupes.
J'ai également mis en bas de page une vidéo du concert partagée par Shaka Ponk sur leur page, ainsi que les setlists et des liens afin d'en savoir plus ou d'écouter les versions studios des morceaux de sur John And The Volta...
N'hésitez pas à liker, commenter, partager, les artistes ont toujours besoin que l'on parle d'eux.
Et achetez leurs albums, car la musique est aussi un métier....
-----------------------------
Photos :
Lien John And The Volta :

Lien Shaka Ponk :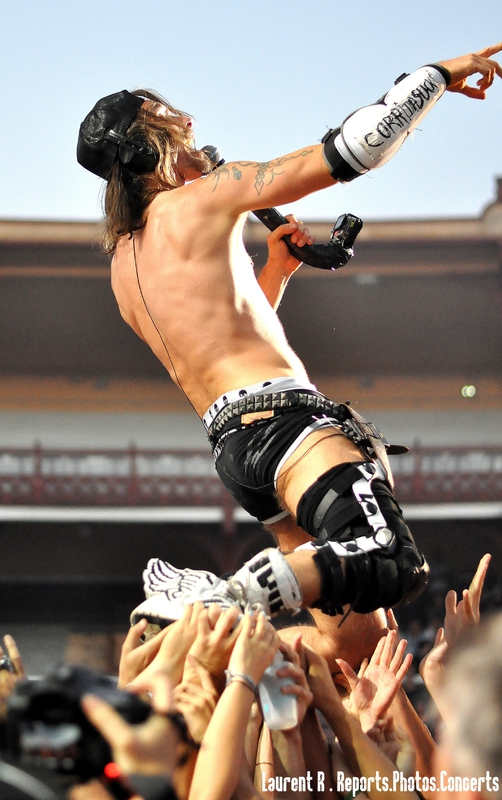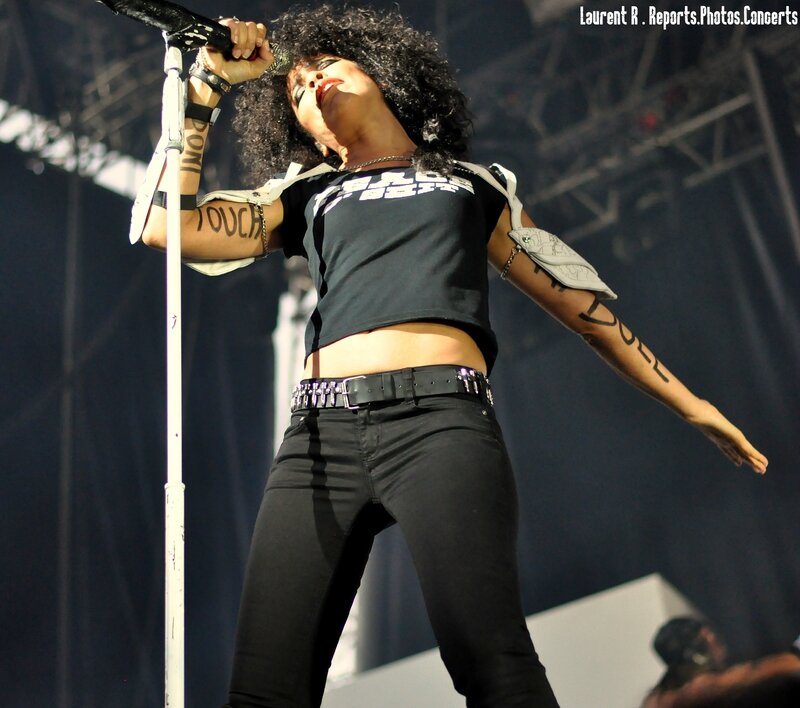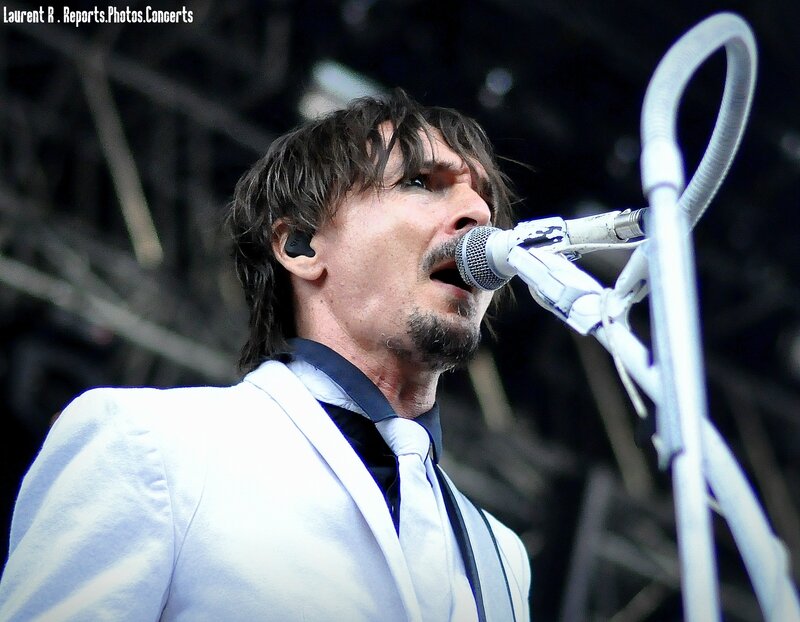 Sites John and the volta :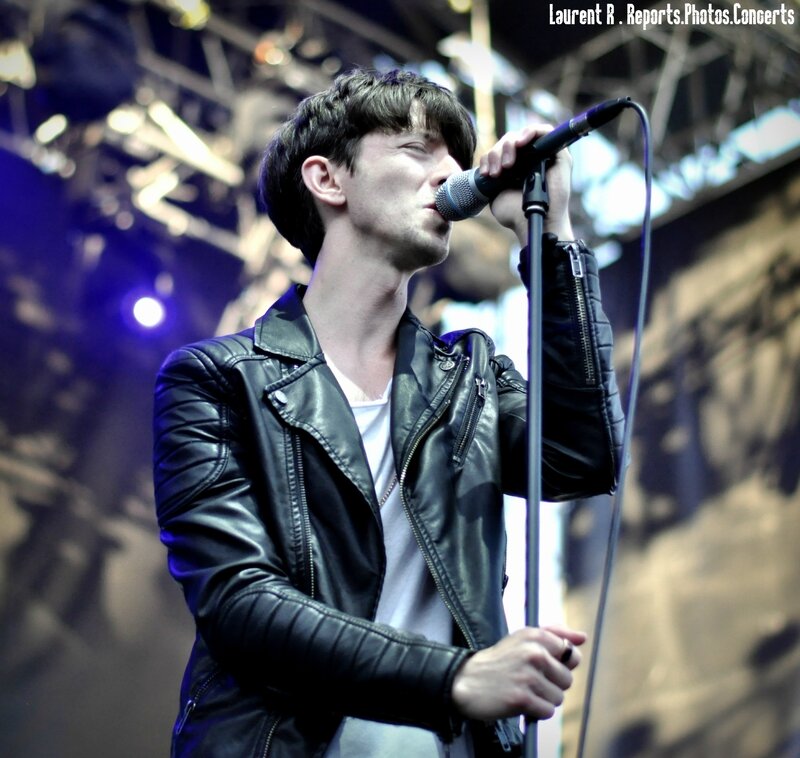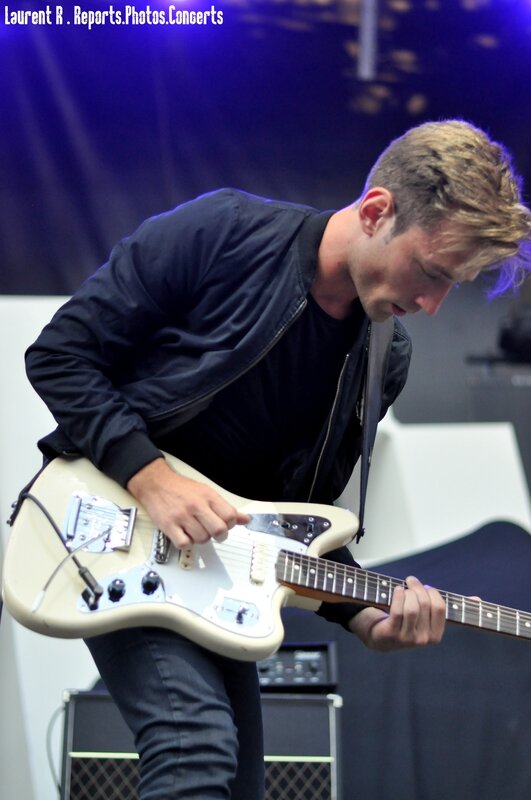 Vidéo De Shaka Ponk :
Setlist Shaka Ponk :
01 Intro
02 Black Listed
03 Wanna Get Free
04 Twisted Mind
05 Come On Cama
06 Shiza Radio
07 Last Alone
08 Yell
09 Story O' My LF
10 Sex Ball
11 Scarify
12 Encore
13 Battle Ion vs Goz
14 I'm a Picky
15 Te Gusta Me
16 Morir Cantando
17 Outro
Setlist John And The Volta :
01 Empirical Synth
02 NU
03 White Noise
04 Paralized
05 Bad Romance
06 Untitled
07 Before or Later
08 Lover s Eyes
09 Run Arpegia