LIEN DE L'ALBUM PHOTOS COMPLET EN BAS DE PAGE
C'est le troisième passage de Sophie Hunger dans cette salle. A chaque album, c'est le rituel, Sophie vient nous rendre visite dans la 650 du Rocher de Palmer. Magnifique endroit qui sied très bien à la musique intimiste de la demoiselle. Cette fois ci c'était pour nous présenter son dernier opus "Supermoon" sorti chez Caroline Records en Avril dernier. Antoine était là bas pour nous ramener quelques photos, et Cédric, que vous pouvez d'ailleurs retrouver le deuxième mercredi de chaque mois de 20h à 22h sur la radio ARL (Plus d'infos en bas de page), nous a concocté un petit live report. Laissez vous bercer par les douces mélopées de Sophie Hunger...
Après Hein Cooper en première partie un Australien qui nous offre d'une superbe reprise du "Creep" de Radiohead, mais un petit peu isolé en fond de scène, la Suissesse revenue de Californieprésente son 5ème album au public Bordelais. 10 ans d'activité et quelques tournées à son actif permettent à Emilie (son vrai prénom) et ses 4 musiciens (2 Suisses, 1 Belge & 1 Français) de proposer un set condensé et efficace dans la magnifique sonorité de cette superbe salle qu'est le Rocher De Palmer.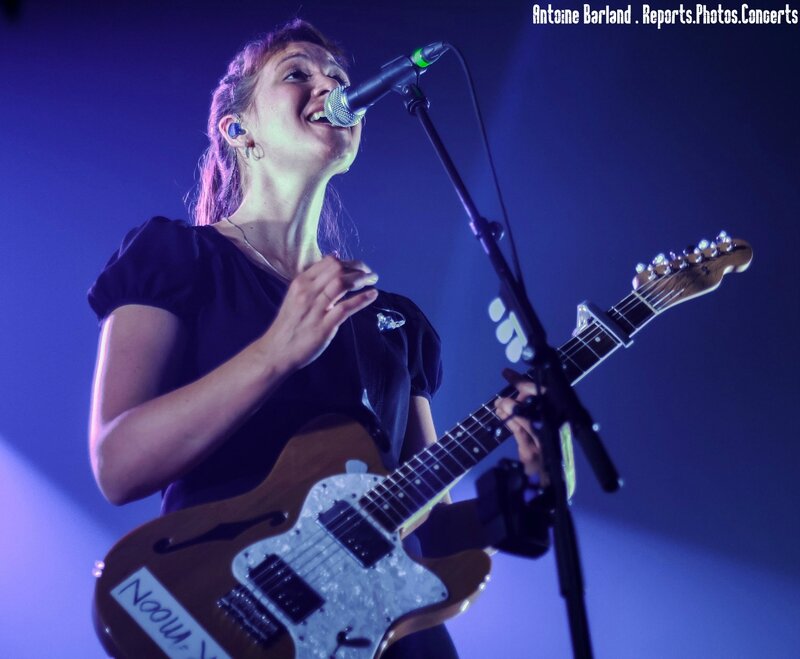 Sobre entrée en scène puis "Supermoon", "Fathr" et "Love is the answer" tous issus de l'album sorti en Avril dernier. Les éclairages sont calculés, tantôt bleutés ou rouges pour devenir cabaret lorsque le piano rappelle la chanteuse à l'ordre. En effet, Sophie oscille entre ses guitares, son piano et son harmonica pour le plaisir d'une salle presque comble et séduite. Malgré le peu de musicalité qu'offre la langue Allemande, elle interprète le superbe "Die Ganze Welt" (j'aimerais comprendre les paroles...) puis "Das Neue" (de 2012) avant de présenter ses musiciens et d'entamer "Le vent nous portera", reprise de feu Noir desir permettant une percée radiophonique Française. "We are the living" ou "Age
of lavender" sont également de récentes compositions alors que "Protest song" rappelle les premiers disques d'une femme désormais âgée de 32 ans. Elle tente d'expliquer ses textes avec un humour Suisse décalé que Stephen Eicher ne renierait pas... 2 rappels, le premier pour "Craze", "Les plus grands cauchemars" et le sympathique "Superman woman" qui mériterait d'être un tube, le dernier pour "Speech" et "Train people" (accapela-piano) sur lequel les musiciens quittent les planches d'un Rocher en passe de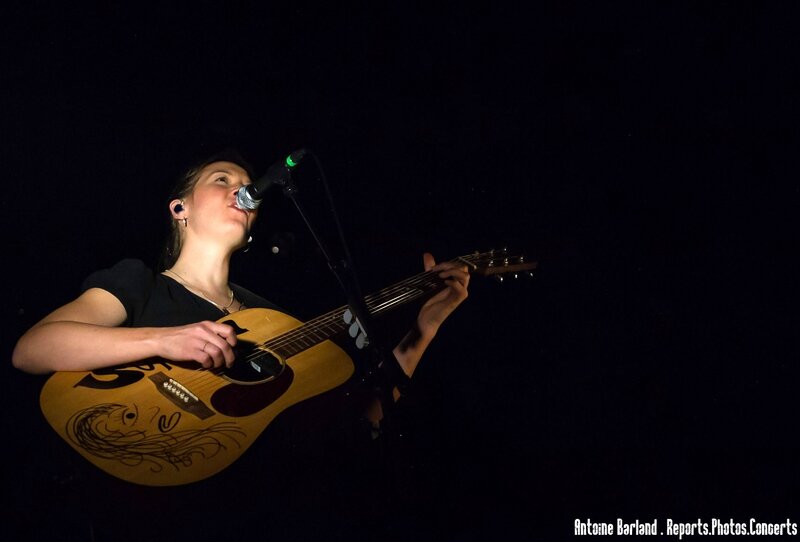 devenir l'une des plus belles scènes musicales de la région. Sophie Hunger ravira ses fans en dédicaçant disques et photos à la sortie de la salle. Une grande demoiselle.
Quoiqu'un peu court (1 heure 20), le set proposé par Sophie Hunger est un mélange de composition pop-folk du meilleur acabit qui aurait mérité un petit quart d'heure supplémentaire incluant le rythmé "The tourist" et "1983" qui ont manqué à la setlist. Elle s'est presque excusée de ne pas être revenue en concert plus tôt et gageons que son public lui est fidèle. Un bon show dans un bel endroit avec un groupe Européen très sympa... A revoir sans modération !
Merci beaucoup à Antoine Barland pour les photos, Cédric Gauthier pour le report. Et au Rocher de Palmer pour l'accréditation, bien sûr
SETLIST :
01 Supermoon
02 Fathr
03 Love Is The Answer
04 Die Ganze Welt
05 Das Neue
06 Le Vent Nous Portera
07 We Are The Living
08 Age Of Lavender
09 Protest Song
10 Craze
11 Les Plus Grands Cauchemars
12 Superman Woman
13 Speech
14 Train People
GALERIE PHOTOS COMPLETE SUR LE LIEN SUIVANT :

LIEN DE L'EMISSION "DIEGO ON THE ROCKS" SUR ARL :