Gregory Porter à l'Espace Culturel Du Pin Galant de Mérignac, en banlieue Bordelaise, voilà un événement immanquable ! Le crooner originaire de Bakersfield en Californie présente en live son dernier album "Liquid Spirit" sorti en 2013 chez Blue Note, (Excusez du peu..) et nous vous avons ramené un petit photos report (en cliquant sur le lien ci dessous)
C'est devant un Pin Galant quasi comble (il ne reste qu'une trentaine de places disponibles tout là haut..) que Gregory Porter va se produire. Il va bien sûr couvrir ses trois albums solos, avec en point d'orgue les superbes "Illusion" sorti sur "Water" en 2010, son premier album, et en rappel le très funk "Free" tiré de son dernier effort, qui durera pas loin de huit minutes, avec un public ne se faisant pas prier pour chanter le refrain comme un seul homme. Nous aurons droit aussi à deux reprises, le terrible "Papa Was a rollin' Stone" des Temptations, et un "Hit The Road Jack" de Percy Mayfield (Oui, le morceau n'est pas de Ray Charles, même si...) tout en douceur, joué sur un tempo ultra lent, magnifique. Un très très bon moment. Une mention très spéciale au batteur Emmanuel Harrold qui fit montre de son talent monstrueux tout au long de la soirée, absolument incroyable.
Gregory Porter ne se fera pas prier pour venir à la rencontre de son public afin signer des albums et faire des photos, un grand monsieur. Sachez qu'il passera vers Lille le 16 Mars, nul doute que d'autres dates vont venir s'ajouter... Vous savez ce qu'il vous reste à faire...
Photos et texte Laurent Robert.
Merci beaucoup à Chrystelle de l'Espace Culturel Du Pin Galant et à Ronan de Loop Productions
-----------------------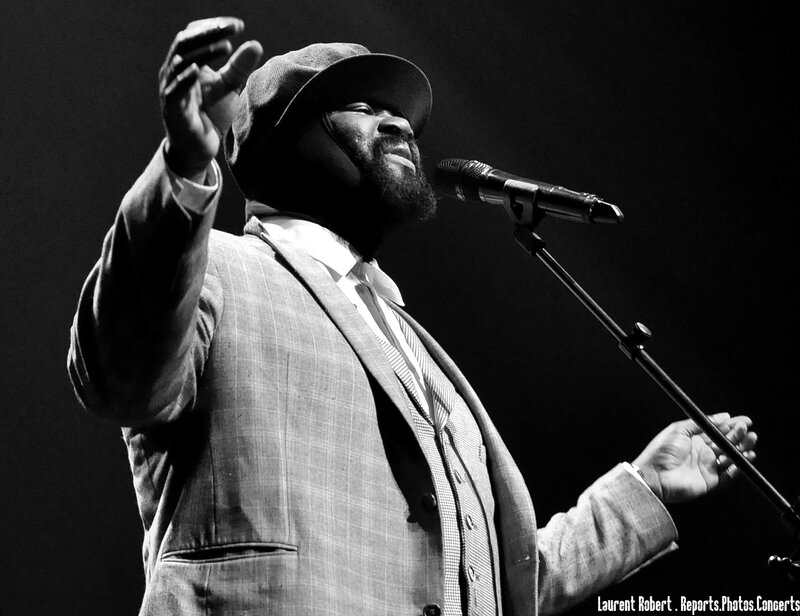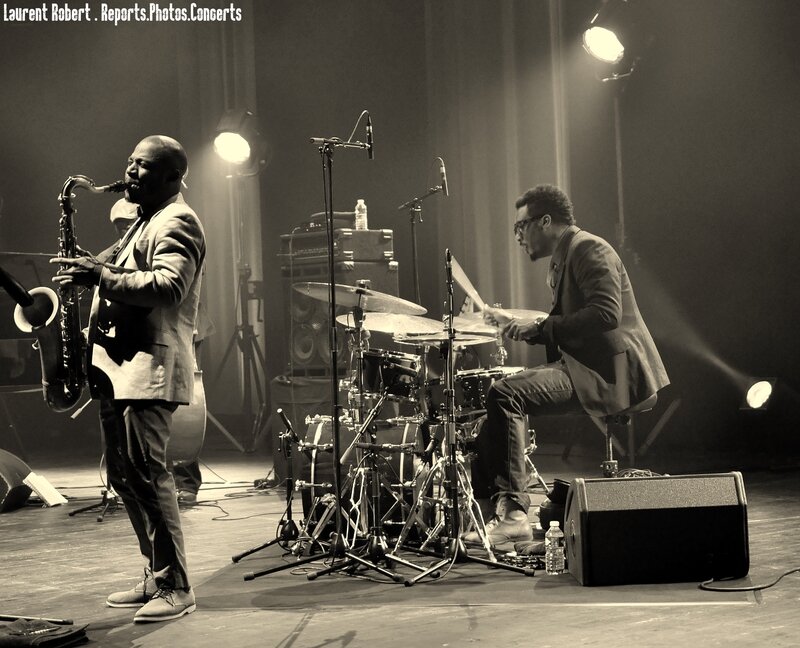 ---------------------
CLIQUEZ SUR LE LIEN CI DESSOUS POUR ACCEDER A LA GALERIE COMPLETE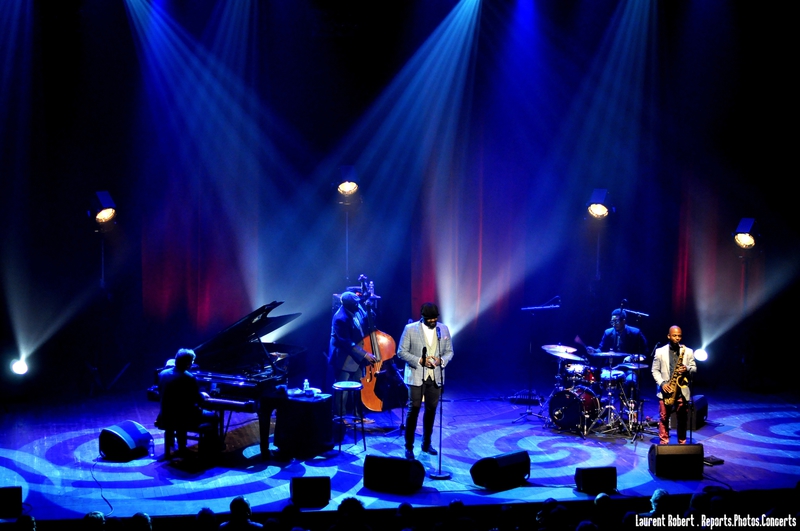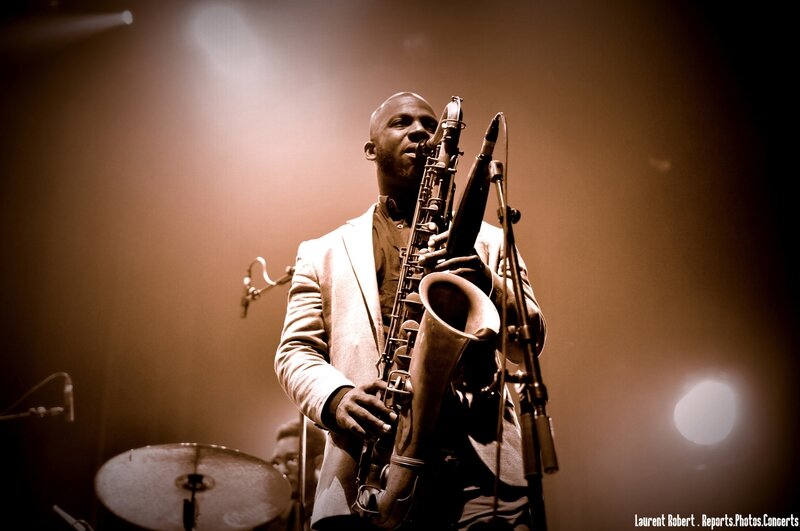 SETLIST :
01 When Did You Learn
02 On My Way to Harlem
03 Hey Laura
04 Papa Was a Rollin' Stone (The Temptations cover)
05 Musical Genocide
06 Liquid Spirit
06 Take Me to the Alley
07 Lonesome Lover
08 Hit the Road Jack (Percy Mayfield cover)
09 Illusion
09 Work Song
10 No Love Dying
11 Be Good (Lion's Song)
12 1960 What?
13 (encore)
14 Free
LIENS GREGORY PORTER :
Site Officiel : http://www.gregoryporter.com/
Facebook : https://www.facebook.com/gregoryportermusic?_rdr=p
Twitter : https://twitter.com/GregoryPorter
Youtube : https://www.youtube.com/user/GregoryPorterMusic
Instagram : https://www.instagram.com/gregoryportermusic/
Vevo : http://www.vevo.com/artist/gregory-porter
Spotify : https://play.spotify.com/artist/06nevPmNVfWUXyZkccahL8?play=true&utm_source=open.spotify.com&utm_medium=open
CONCERTS LOOP PRODUCTIONS :

-
Jean-Noël Ginibre - Loop Productions, leader français du jazz, avec Gregory Porter Herbie Hancock Chick Corea Avishai Cohen Stacey Kent Robin McKelle...
http://www.looproductions.com
LA SAISON DE L'ESPACE CULTUREL DU PIN GALANT :

Le Pin Galant - Page inconnue
Salles de spectacles et de congrès, le Pin Galant situé à MERIGNAC (33) propose une programmation riche et variée, (du concert classique au spectacle pour enfants, en passant par l`opéra, l`opérette, le théâtre, la danse, le jazz ou les variétés) et offre une structure performante permettant d`accueillir congrès, séminaires, colloques, conventions ou simples réunions de travail de 20 à 1390 personnes., Le Pin Galant - Le Pin Galant en bref
http://www.lepingalant.com