LIEN DES ALBUMS PHOTOS COMPLETS EN BAS DE PAGE
Après avoir vu Jeanne Added aux Nancy Jazz Pulsations il y a quelques semaines, Cédric, par ailleurs animateur de l'émission "Diego On The Rocks " sur la radio Bordelaise ARL (Lien en bas de page), n'avait pas hésité longtemps avant de prendre sa place pour le concert Bordelais de la Rémoise dans l'enceinte de la Rockschool Barbey. Bien lui en a pris car c'était quasi sold out.. Une bonne surprise pour la "star" de la soirée qui remplie les salles avec un seul album au compteur et surtout aucun morceau passant de façon régulière sur les radios dites "branchées"... Comme quoi quand il y a du talent, l'artiste n'a pas forcément besoin des médias pour attirer les foules.... Compte rendu à deux mains !
-----------------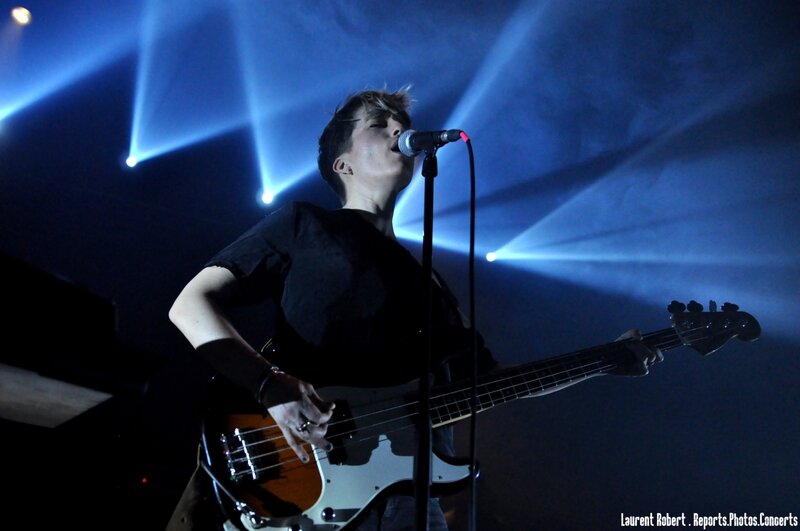 De nombreux hommes politiques peuvent en attester, le talent n'est pas proportionnel à la taille et Jeanne Added confirme culturellement l'adage. A 35 ans, elle défend son brillant premier album "Be Sensational" sorti en juin 2015 qu'il fallait découvrir sur scène afin d'évaluer le phénomène, si petit soit-il ! Mais Tellement grand par le talent...
En première partie nous découvrons Sahara, le nouveau projet de Blandine Millepied, auparavant dans April Shower. Exit les groupes de filles, aujourd'hui c'est accompagnée par la gent masculine qu'elle se présente sur scène, avec Jérémy Lacoste (Duende) à la basse, Ariel Tintar (Ariel Ariel / Pendentif) aux claviers et Swann Vidal (JanKenPo) à la batterie. D'abord assez empruntée derrière son micro, Blandine finira par se sentir plus à l'aise devant une salle bien bien remplie. Elle se permettra même quelques postures très rock'n'roll en compagnie de Jeremy. Le public, d'abord curieux, finira par apprécier à leur juste valeur les huit titres joués ce soir là, en particulier l'envoutant "Délice" clipé depuis peu (A voir en cliquant ici), et le magnifique "Colibri" où la voix envoûtante de Blandine prends toute son ampleur.. (A voir une sublime version acoustique en cliquant ici)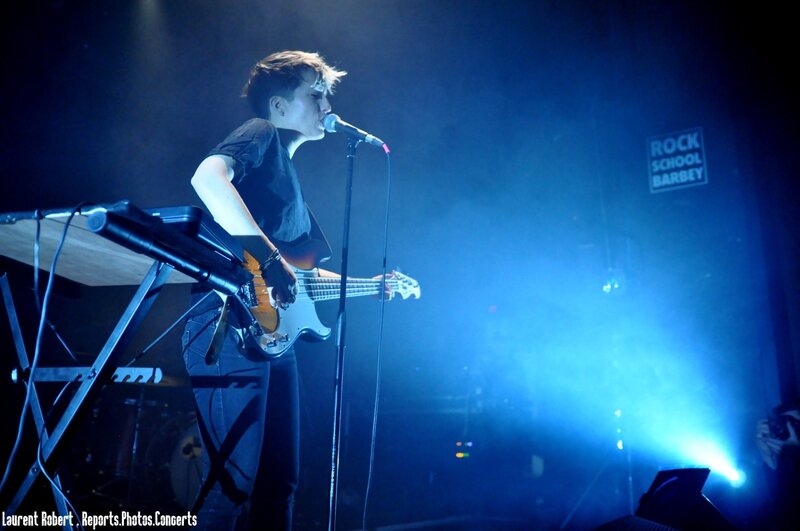 Épaulée par Dan (la moitié de The Do) dans la réalisation, Jeanne tourne depuis 1 an avec ses titres dansants électro-pop à l'énergie débordante. "Be Sensational" introduit le superbe "Miss It All" que j'affectionne particulièrement. Comme à Nancy en octobre, toute la première partie du set est impeccable avec les meilleurs titres de la courte carrière de la Rémoise. "Ready", "It" puis "Look At Them" sont multivitaminés et battent au rythme d'un synthétiseur métronomé.
Le puissant single "A War Is Coming" (Clip visible ici) est très applaudi alors que Jeanne conquiert le public Bordelais au fil de l'heure dix que durera le concert. "Lydia", ode probable à une ex-petite amie est particulièrement boostée, tout en longueur (plus de 10 minutes) et vécue par la chanteuse comme un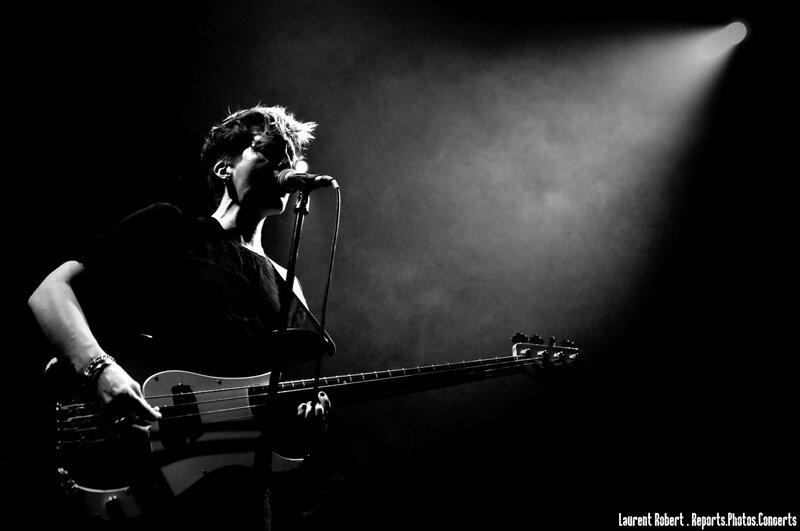 moment intense du set... transpirant et crucial ! Le simpliste mais non moins dénué de charme "Back To Summer" introduit le rappel où la chanteuse interprétera deux titres en solo, basse en main : un inédit : "Miss Universe", puis "Suddendly" avant lesquelles elle s'excuse de n'avoir "que" dix titres originaux à proposer au public de Barbey. Après avoir présenté son équipe elle nous quittera sur un "Night Shame Pride" pour dire "au revoir" et surtout "à bientôt" car il faudra compter sur Jeanne Added pour qui, on l'espère, le deuxième album sera celui de la consécration. Une très très bonne soirée.
Merci beaucoup à la Rockschool Barbey et en particulier à Flore pour l'accréditation.
Texte : Cedric Gauthier & Laurent Robert
Photos : Laurent Robert
SETLISTS :
JEANNE ADDED :
(Time : 70mn)
01 Be Sensational
02 Miss It All
03 Ready
04 If
05 Look At Them
06 A War Is Coming
07 Back To Summer
08 Lydia
09 (encore)
10 Miss Universe
11 Suddendly
12 (Introduce Band)
13 Night Shame Pride
SAHARA
(Time 35mn)
?
GALERIE COMPLETE DES DEUX GROUPES :
JEANNE ADDED :

SAHARA :

LIENS DES ARTISTES :
JEANNE ADDED :
Site Officiel : http://jeanneadded.com/
Facebook : https://www.facebook.com/jeanneaddedpage
Twitter : https://twitter.com/jeanne_added
Youtube : https://www.youtube.com/user/jeanneadded
Spotify : https://play.spotify.com/artist/5TEGxYftTkeKmLXkZjHNUE
Deezer : http://www.deezer.com/artist/484370
Instagram : https://www.instagram.com/jeanneadded/
Soundcloud : https://soundcloud.com/jeanne4dded
SAHARA :
Youtube : https://www.youtube.com/channel/UC63029anj7grjTpr7HXEQow
Facebook : https://www.facebook.com/popsahara/timeline
Soundcloud : https://soundcloud.com/saharapop

VIDEOS DU CONCERT :
JEANNE ADDED :

SAHARA :

BIENTÔT A LA ROCKSCHOOL BARBEY :

Accueil - Rock

School

Barbey
Le 21 novembre dernier avait lieu à la RockSchool
Barbey
la soirée "Talotarock : carte blanche à
Inaki
Aizpitarte
", une première ! ... Après 10 longues années d'absence, le
Xmas
Blast
Festival revient à
Barbey
! Début des concerts : 20hTarifs :
prévente
15€ / sur ...
http

://

www

.rockschool-

barbey

.

com
LIEN DE L'EMISSION "DIEGO ON THE ROCKS" SUR ARL :