Malheureusement personne n'a le pouvoir de se scinder en deux, et parfois, c'est bien dommage. Et le douze Décembre dernier, cela aurait été bien utile car j'étais fortement intéressé par deux concerts. Mais voilà... Donc pendant que j'étais en train de m'amuser dans une autre salle, Emmanuelle partait à la découverte de Moriarty dans la salle du Cube à Villenave d'Ornon dans la banlieue Bordelaise. Découverte au sens propre, car elle ne connaissait pas du tout le groupe, si ce n'est de nom. Elle est revenue enchantée et subjuguée par la voix de Rosemary. Retrouvez sa galerie complète en cliquant sur le lien ci dessous, ainsi que la page sa Facebook avec l'intégralité de ses photos de concerts qui est ICI.
En bas de page retrouvez la setlist ainsi que les liens du groupe. N'hésitez pas à liker, commenter, partager, les groupes ont besoin que l'on parle d'eux. Et achetez les disques des artistes que vous aimez.....
----------------------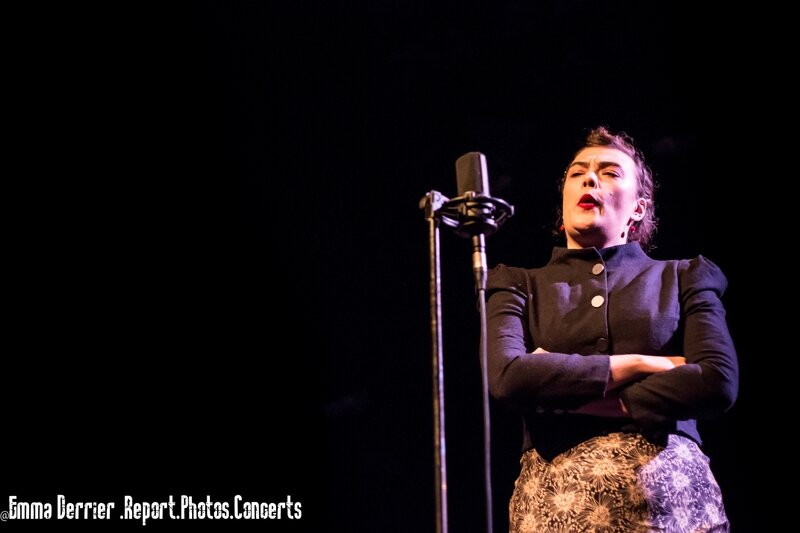 LIEN DE L'ALBUM PHOTO INTEGRAL DU CONCERT :
LIEN DE LA PAGE PHOTOS DE EMMANUELLE "OUDJAT" DERRIER :
SETLIST :
01 Matty Groves
02 Diamonds Never Die
03 History Of Violence
04 Back In Town
05 Oshkosh Bend
06 Dying Crapshooter Blues
07 Ginger Joe
08 Isabella
09 Reverse (Anger)
10 Private Lily
11 Fire Fire
12 Ramblin' Man
13 Buffalo Skinners
14 When I Ride
(Rappel)
15 Long Live The (D)evil
16 Little Sadie
17 Jimmy
18 Belle
19 Clémentine
20 Fireday
21 Long Is The Night
22 How Many Tides
23 Moonshiner
24 I Will Do
25 Reverse (Anger)
LIENS DU GROUPE MORIARTY :
Site Officiel : http://www.moriartyland.net/
Facebook : https://www.facebook.com/moriartytheband
Twitter : https://twitter.com/moriartytheband
Youtube : https://www.youtube.com/channel/UCY72G-PgxIMr9e9An7R2jNQ
CONSULTEZ LE PROGRAMME DE LA SALLE "LE CUBE" :
Villenave d'Ornon "
La Ville a composé une saison culturelle éclectique et ambitieuse, ponctuée de temps forts à ne pas manquer ! Présentation et lancement de la saison "tous azimuts" le 11 septembre au parc Sourreil. Une soirée qui s'annonce drôle et festive.
http://www.villenavedornon.fr
--------------------