GALERIES PHOTOS COMPLETES EN BAS DE PAGE
Pendant que certains s'ennuyaient fermement (D'autres ont même dormi .. Véridique !) au concert de Toto à la patinoire de Meriadeck de Bordeaux, Farah était, elle, de l'autre côté de la métropole Bordelaise pour passer l'après midi et la soirée avec les Français de Chunk ! No, Captain Chunk ! qui se sont montrés d'une gentillesse incroyable, disponibles et abordables.. Elle nous a ramené un souvenir photographique et une interview de cette incroyable soirée où CNCC a joué devant une cale remplie à ras bord d'un jeune public qui s'est donné à fond durant tout le show, en oubliant parfois que l'I.Boat est un bateau, et que un bateau..... ça tangue..
La soirée était complétée par trois autres groupes, et à R.P.C nous avons l'habitude de dire les choses comme elles sont, que ce soit dans les live reports, ou ailleurs.. Et nous n'allons pas nous gêner. Our Theory qui jouait juste avant CNCC est un groupe dont certains membres ont une large tendance à se prendre très, très au sérieux et regardent les autres de haut... De très haut.. Alors qu'ils sont encore tout en bas, juste sur le premier barreau de l'echelle... Mais non, messieurs, vous n'êtes pas les meilleurs du monde, bien loin de là... et vous ne le serez peut être jamais, allez savoir, même si je vous souhaite de tout coeur une longue carrière, pour le moment vous n'êtes rien, ou pas grand chose, alors changez de théorie et redescendez de votre trône qui n'existe pas... L'affiche était complétée par les sympathiques The Earl Grey et en ouverture les Bordelais de Back Garden Light à qui je dois des excuses car nous avons raté leur set. Farah était en interview avec Bertrand de Chunk ! No, Captain Chunk ! ... (Interview en ligne dans la semaine) Une prochaine fois, promis promis !
Vous trouverez ci-dessous les liens des trois groupes que Farah a réussi à shooter ce soir là, ainsi que les liens officiels des groupes, Back Garden Light y compris. N'hésitez pas à liker, commenter, partager, les groupes on toujours besoin que l'on parle d'eux.
Photos : Farah Siblini
Texte : Laurent Robert
Merci beaucoup à l'I.Boat et en particulier à Pauline pour l'accréditation et la demande d'interview.
-----------------------------------
GALERIE PHOTO DE CHUNK ! NO, CAPTAIN CHUNK !
GALERIE PHOTOS DE OUR THEORY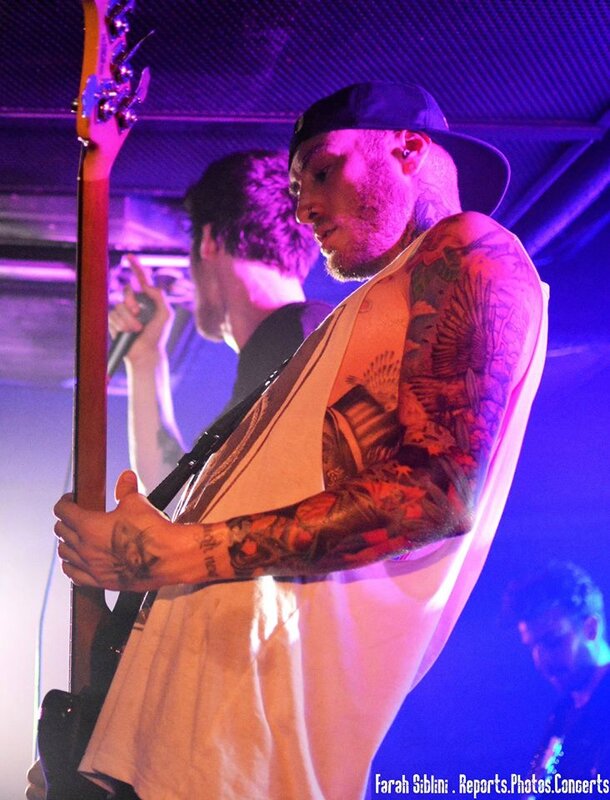 GALERIE PHOTO DE THE EARL GREY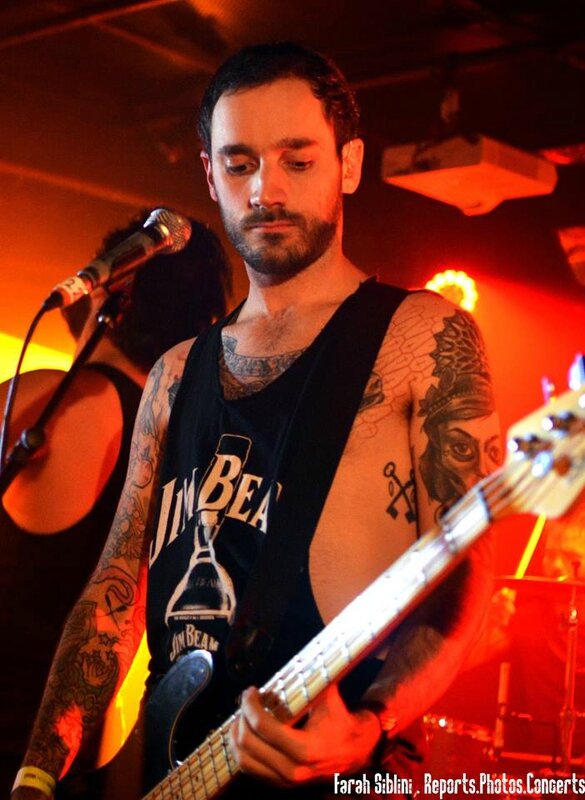 LIENS OFFICIELS DES GROUPES
CHUNK ! NO, CAPTAIN CHUNK !
Site officiel : http://chunknocaptainchunk.com/
Facebook : https://www.facebook.com/cnccband
Twitter : https://twitter.com/chunknocaptainc
Youtube : https://www.youtube.com/user/chunknocaptainchunk
Instagram : https://www.instagram.com/chunknocaptainchunk/
OUR THEORY
Site Officiel : http://ourtheoryband.com/
Facebook : https://www.facebook.com/ourtheory/
Twitter : https://twitter.com/ourtheory
Youtube : https://www.youtube.com/channel/UCB6mVhb-TJRdZOYhzWUXeHw
Bandcamp : https://ourtheory.bandcamp.com/
THE EARL GREY
Facebook : https://www.facebook.com/theearlgrey
Twitter : https://twitter.com/theearlgrey
Bandcamp : https://earlgreyband.bandcamp.com/
BACK GARDEN LIGHT
Facebook : https://www.facebook.com/BackGardenLight/
Bandcamp : https://backgardenlight.bandcamp.com/
AGENDA DES CONCERTS DE L'I.BOAT