GALERIES PHOTOS COMPLETES EN BAS DE PAGE
MARS RED SKY a investit le Salon de Musique pour un concert captivant, lourd et planant à la fois !

Cerise sur le gateau dès 19H30, nous avons pu découvrir une petite expo. et la présentation du court métrage de Sébastien Antoine : "Alien Grounds" imaginés autour de l'univers du groupe Mars Red Sky et des deux premiers titres de leur nouvel album « Apex III (Praise For The Burning Soul) » sorti il y a quelques semaines. Le salon de musiques était bien rempli pour accueillir le groupe, qui jouait d'ailleurs à domicile. Antoine était sur place pour nous ramener un petit souvenir photographique.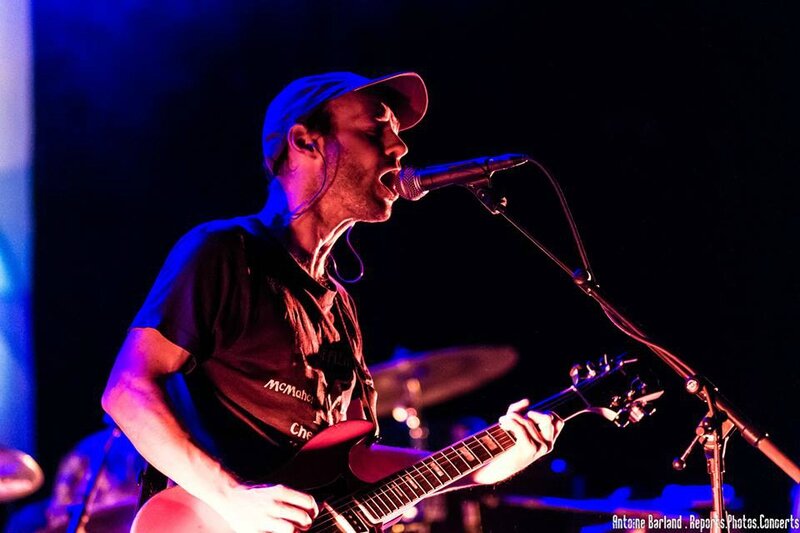 -----------------------
LIEN DE LA GALERIE COMPLETE :
SETLIST :

01. Alien Grounds / Apex III
02. Hovering Satellites
03. Be My Guide
04. Strong Reflection
05. Mindreader
06. The Light Beyond
07. Shot in Providence
08. Marble Sky
09. Up the Stairs
LIENS DU GROUPE :
Site Officiel : http://www.marsredsky.net/
Facebook : https://www.facebook.com/marsredskyband
Twitter : https://twitter.com/marsredsky1
Tumblr : https://www.tumblr.com/register/follow/marsredskymusic
Photos de Antoine Barland
Merci beaucoup au Rocher De Palmer pour l'accréditation, et particulièrement à Aurélie.