GALERIES PHOTOS COMPLETES EN BAS DE PAGE
Affiche très originale en ce 4 Février au Bootleg de Bordeaux. Ce sont pas moins que 3 groupes de métal qui vont nous offrir chacun un set acoustique. Après la tournée triomphale en support de l'album "Here comes the sun", Klone s'est attelé à reprendre ses standards et en faire un set acoustique plus que réussi. D'ailleurs un album live acoustique appelé "Unplugged" sort le 17 février. L'album, enregistré au Théâtre de la Coupe d'Or de Rochefort contient 9 titres issus de "Here Comes The Sun" et "The Dreamer's Hideaway", ainsi que deux titres studio dont une reprise de Dépêche Mode, "People Are People". Bien sûr la plupart des titres de cet album ont été joués au Bootleg. Les Poitevins étaient accompagnés ce soir là par deux groupes locaux. Les Seeds Of Mary n'en sont pas à leur coup d'essai et ont déjà deux albums à leur actif, dont le superbe "Choose Your Lie" (Season of Mist records) pour lequel vous ne pouvez que succomber. Hors de leur zone de confort pour faire un show tout en acoustique, ils s'en sont sortis avec plus que des honneurs, plus que la moyenne. Grosse ambiance pour leur set, peut être même plus que pour la tête d'affiche de la soirée, et une belle énergie sur scène. Bravo. Pour accompagner ces deux groupes déjà habitués au circuit, nous avons eu en hors d'oeuvre les Bordelais de My Dear Silence. Groupe fondé en 2014 avec entre autres des membres de Zombie Eaters, ils ont un EP sorti en 2015 à leur actif. Difficile d'ouvrir cette soirée devant un public qui ne les connaît pas forcément, et venu avant tout pour voir les deux groupes suivants. Mais ils s'en sont très bien tiré. A revoir en électrique prochainement. R.P.C vous a ramené un beau souvenir photographique de cette soirée hors du commun.
Photos et texte de Antoine barland.
Merci beaucoup au Bootleg pour l'accréditation
-----------------------
LIEN DE LA GALERIE COMPLETE DE KLONE :
LIEN DE LA GALERIE COMPLETE DE SEEDS OF MARY :
LIEN DE LA GALERIE COMPLETE DE MY DEAR SILENCE :
- Yann Ligner : Chant
- Guillaume Bernard : Guitare
- Aldrick Guadagnino : Guitare
- Florent Marcadet : Batterie
- Jean Etienne Maillard : Basse
- Matthieu Metzger : Sax / Samples
- Julien : Guitare
- Raphael : Guitare / Chant
- Xavier : Basse / Chant
- Aaron : Batterie
Site Officiel : http://klonosphere.com/klone/
Facebook : https://www.facebook.com/KLONEBAND/
Deezer : http://www.deezer.com/artist/68422
Twitter : https://twitter.com/kloneofficial
Facebook : https://www.facebook.com/SeedsOfMary/
Bandcamp : https://seedsofmary.bandcamp.com
Youtube : https://www.youtube.com/user/SeedsOfMary
Facebook : https://www.facebook.com/mydearsilence/
Youtube : https://www.youtube.com/channel/UCyNbt7NJFCjQRkauwcqjWCQ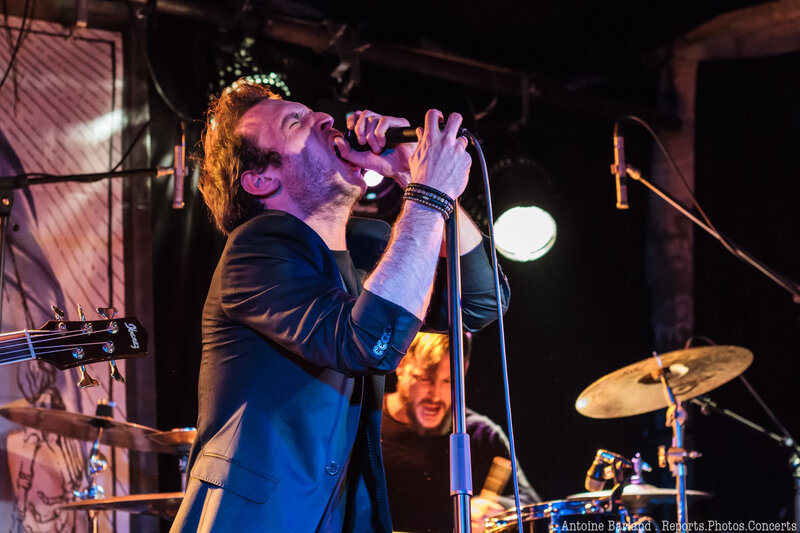 PROCHAINS EVENEMENTS DU BOOTLEG

: