GALERIES PHOTOS COMPLETES EN BAS DE PAGE
Presque 50 ans de carrière et le reggae roots des Mighty Diamonds n'a pas pris une ride !

Formé en 1969 à Trenchtown en Jamaïque, le trio The Mighty Diamonds fait partie de ces groupes légendaires qui ont fait l'histoire du reggae roots. Une longévité marquée par le fait que le groupe est celui d'origine ! Auteurs des tubesques "Pass The Kouchie", "I Need a Roof" ou "Right Time", Lloyd Judge Ferguson, Donald Tabby Shaw et Joseph Williamson auront connu les grandes heures de Channel One (célèbre studio jamaïcain), l'arrivée du numérique, et les mutations du genre, sans jamais perdre de vue leur profond attachement à la culture rasta.
Messages militants, voix soul, harmonies épurées, les Mighty Diamonds n'ont pas faibli en un demi-siècle et ressuscitent sur scène l'âge d'or du reggae ! Ce soir là au Rocher de Palmer ils venaient nous présenter la réedition de "I Need a Roof" qui est sortie en 2016. Malheureusement c'est devant une salle peu fournie que le trio et ses musiciens vont se produire. Pas plus de 400 personnes dans la grande salle 1200 du Rocher. C'est vraiment dommage car le groupe a enchainé les hits pour le plus grand bonheur de ses fans. Presque deux heures de concert, et une pêche d'enfer, les trois acolytes n'arrêtant pas de haranguer le public, de gesticuler, de danser... Mention spéciale à Tabby qui n'hésite pas à s'avancer sur le devant de la scène pour distribuer des sourires et des ondes positives. Un vrai plaisir.
Texte et photos de Laurent Robert
Merci beaucoup aux équipes du Rocher De Palmer pour l'accréditation. et particulièrement à Aurélie.
----------------------------------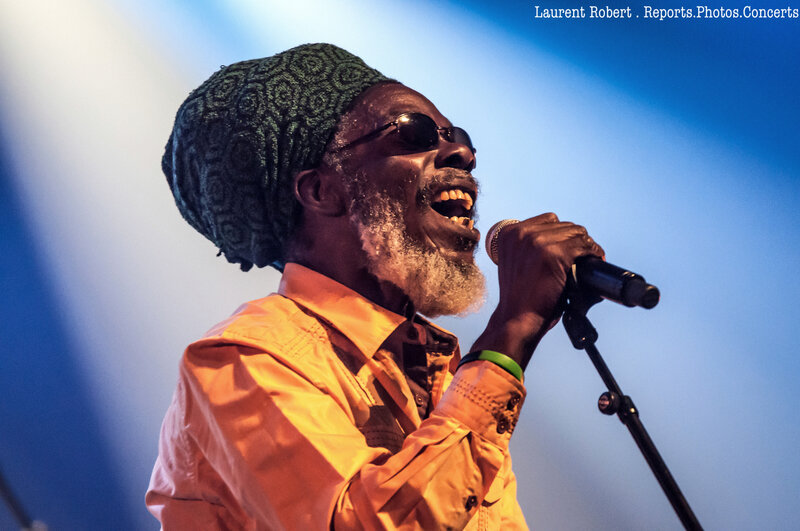 GALERIE PHOTO THE MIGHTY DIAMONDS :
-------------------------------------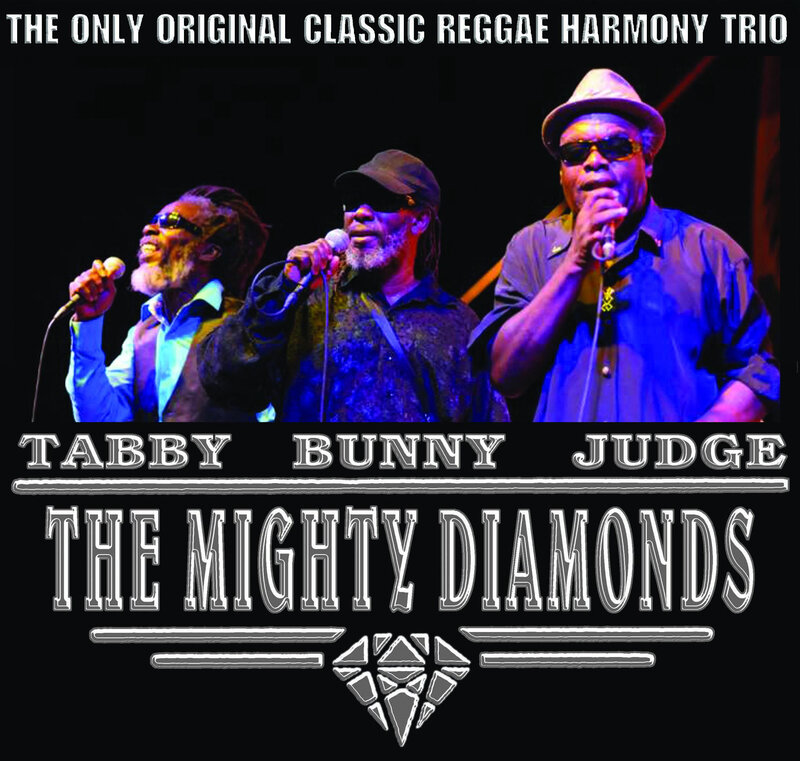 LIENS OFFICIELS THE MIGHTY DIAMONDS :
PROCHAINS EVENEMENTS DU ROCHER DE PALMER :