GALERIES PHOTOS COMPLETES EN BAS DE PAGE
Après le succès du spectacle inédit L'âge d'or du rap français au Casino de Paris, regroupant plus de 30 artistes, c'est toute l'histoire du rap des années 90 qui part en tournée. Conçu par Mazava Corp, L'Âge d'Or du Rap Français est un spectacle exceptionnel, qui retrace en musique, avec les artistes et auteurs de tous les classiques des années 90 à 2000, les temps forts de cette décennie. Et il est vrai que pour tous les fans de rap des 90'S, c'est un un show live exceptionnel auquel ils assistent lors de cette tournée. Ces légendes du rap français reviennent sur leurs classiques, toutes les écoles du rap seront représentées, avec des combinaisons improbables et inédites, des duos qu'on attends pas forcément.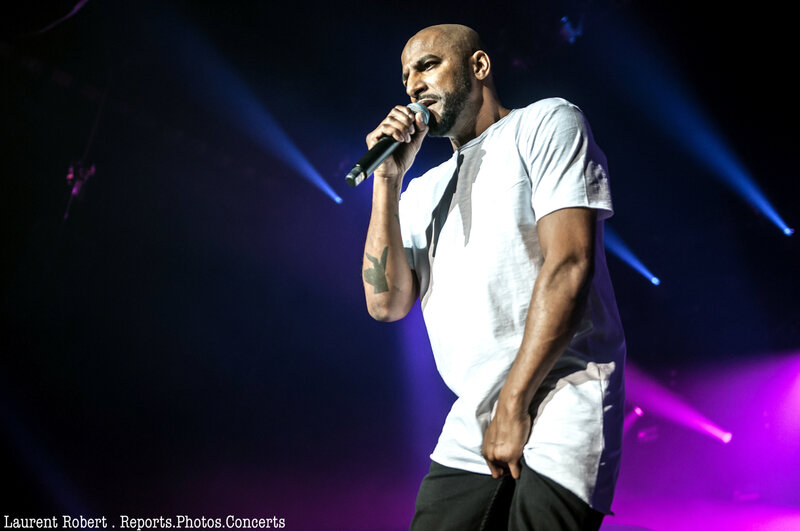 Retracer l'histoire du rap du R&B en France avec ses propres artistes, revivre en live les classiques qui ont bercé la jeunesse de l'époque, danser sur les musiques de notre jeunesse, à travers les live de ces artistes cultes, plonger ou replonger dans l'univers de ces légendes vivantes.
Telle est la promesse de l'évènement L'Âge d'Or du Rap Français ! Back to the 90's !
Et ce soir là c'est une Patinoire de Meriadeck presque complète qui accueille les artistes. Il faut dire que le plateau à de la gueule. Avec pas moins de 20 artistes. Avec entre autres Assassin, le freestyler Busta Flex, Menelik, Minister Amer, le roublard Passi, Neg'Marrons, Stomy Bugsy mais aussi 2Bal 2Neg, Expression Direkt, Nuttea, Sages Poetes de La Rue, X-Men, K_Reen… Et bien d'autres qui ont marqué l'histoire. De Secteur Ä à Time Bomb en passant par le Ménage à Trois, le 501 posse et le 93, toutes les écoles du rap étaient représentées, avec des collaborations artistiques inédites et des invités différents sur chaque date de concert. Les fans en ont eu pour leur compte avec pas moins de trois heures de show, des artistes qui jouent le jeu, proches de leur public. Photo report complet en 2 galeries et 82 photos.

Photos : Laurent Robert
Merci beaucoup à Mazava Corp et Yuma Prod pour l'accréditation.
Un grand merci à Musiques en Live pour les contacts pris afin que ce shoot soit possible.
-----------------------------------
GALERIE PHOTOS 1 :
GALERIE PHOTOS 2 :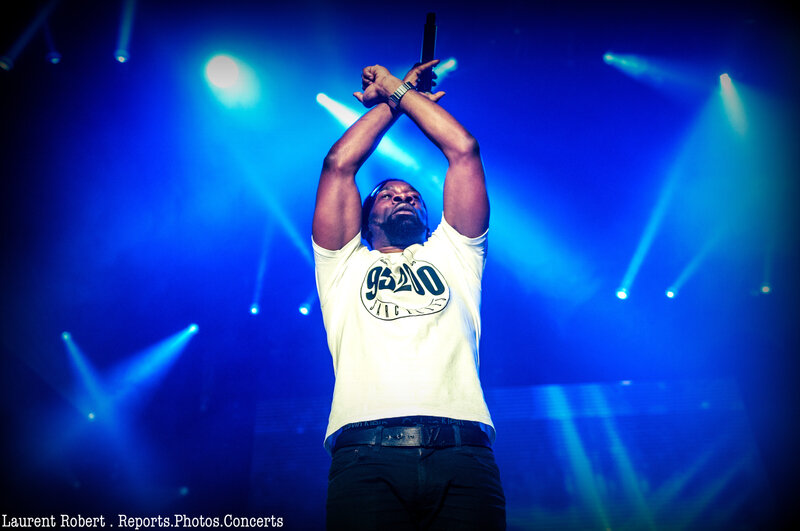 LIENS OFFICIELS :
YUMA PRODUCTIONS :
Site Officiel - Facebook - Twitter

MAZAVA CORP :
MUSIQUES EN LIVE :