GALERIES PHOTOS COMPLETES EN BAS DE PAGE
A toi qui aime autant la soul sixties que le rap soyeux, ce concert t'est dédié...
Rappeur originaire de Los Angeles, Anderson .Paak a commencé à se faire un nom en 2013 avec Cover Art, EP sur lequel il reprend des classiques Folk et Rock pour les transformer en titres mêlant Soul, Jazz, Hip Hop et R&B. Il collabore par la suite avec des artistes tels que Watsky, dont il produit un album en 2014, puis sort son premier album Venice. Il se fait ensuite repérer par Dr. Dre, dont il devient le protégé, et apparait sur six titres de "Compton", aux côtés de grands noms du Rap, dont Snoop Dogg, Ice Cube ou encore Eminem. Il travaille également avec The Game sur son album "The Documentary 2".
En janvier 2016, Anderson .Paak sort son deuxième album "Malibu" qui lui vaut une nomination aux Grammy Awards pour Best Urban Contemporary Album. Il signe par la suite chez Aftermath Entertainment, label de Dr. Dre (Tiens tiens...). Le métis de Compton y déroule, en bonne compagnie (Talib Kweli, Schoolboy Q, The Game), son chemin de vie, pas toujours semé de roses, y dépeint son quartier en chroniqueur social de charme et se livre avec aisance à un grand écart bluffant entre les valeurs des Beach Boys, celles de Kendrick Lamar. Il livre un album qu'on aimerait écouter en vynile comme un classique de Stevie Wonder de la grande époque... Un troisième album est d'ailleurs prévu pour courant 2017. A l'aise dans la production , à l'aise dans tous les styles, optimiste mais lucide, le garçon épate... Et puis il y a cette voix, formée à l'école du gospel, et qui se glisse dans l'oreille comme celle d'un vieil ami de la famille, prompt à t'indiquer les bons plans du quartier autant qu'à t'en éviter les galères...
Ce concert au Rocher de Palmer a été annoncé sur le tard, moins d'un mois avant la date fatidique. Peu importe, en ni une ni deux le Rocher de Palmer était Sold Out pour accueillir Brandon Paak Anderson et ses Free Nationals. Il faut dire que Anderson ne faisait que deux dates en France, Paris et .... Bordeaux.
R.P.C ne pouvait pas rater ça, et Alexandrine s'est fait un plaisir de ramener un petit souvenir photographique.
Photos : Alexandrine Calsado
Merci beaucoup aux équipes du Rocher De Palmer pour l'accréditation. et particulièrement à Aurélie.

--------------------
GALERIE PHOTOS ANDERSON PAAK :
MUSICIENS PAAK ANDERSON :
- Andersonn Paak : Batterie & Chant
- Kelsey Gonzalez : Basse
- Callum Connor : Mix & Samples
- Jose Serrano : Guitare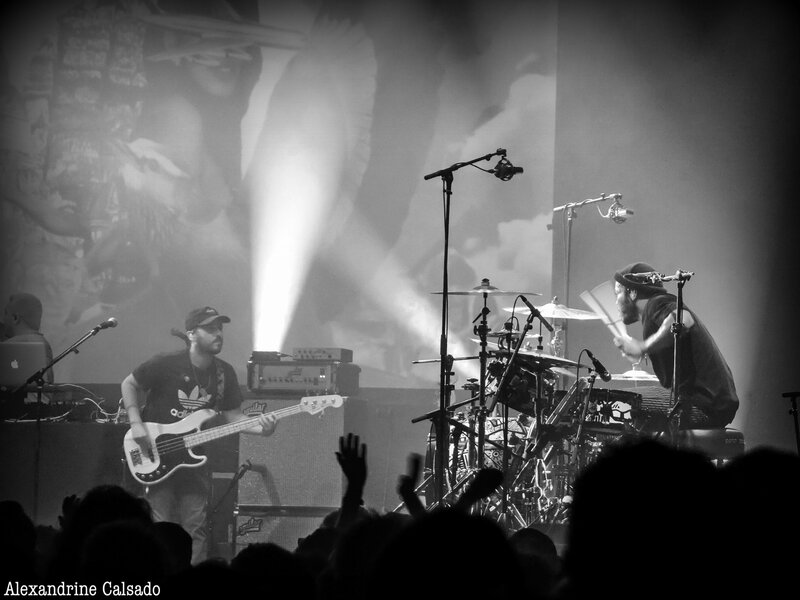 SETLIST ANDERSON PAAK :
- Come Down
- The Waters
- Glowed Up (Keytranada cover)
- Milk n' Honey
- The Season
- Carry Me
- Lyk Dis (NxWorries song)
- Get Bigger (NxWorries song)
- Dang (Mac Miller cover)
- Put Me Thru
- Heart Don't Stand a Chance
- Am I Wrong
- Lite Weight
- The Bird
- Luh You
- Girl (The Internet cover)
- Suede (NxWorries cover)
- Miss Right
- Drugs
- The Dreamer
- Silicon Valley
- Might Be
LIENS OFFICIELS ANDERSON PAAK :
Site Officiel - Deezer - Youtube - Facebook - Soundcloud - Twitter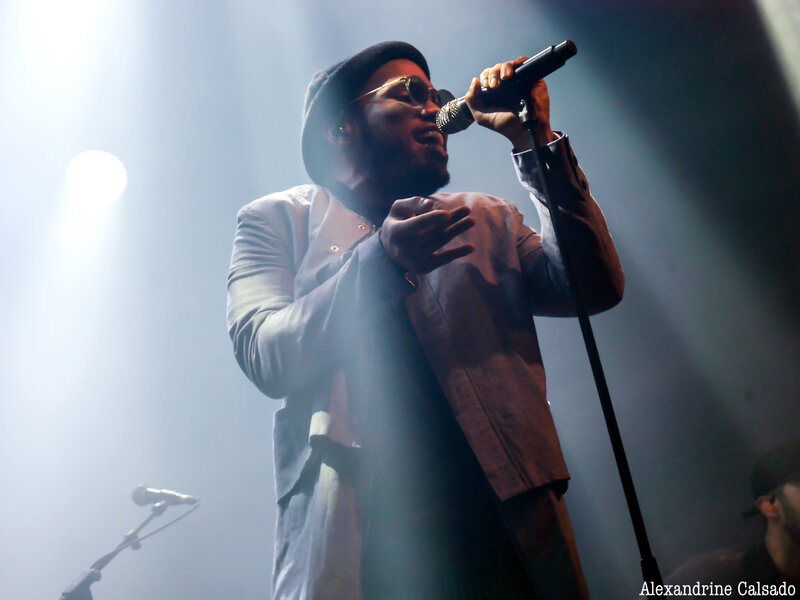 AGENDA DES CONCERTS DU ROCHER DE PALMER :