GALERIES PHOTOS COMPLETES EN BAS DE PAGE
Entre complaintes torturées et bijoux harmonieux, le sextet Anathema revient avec un nouvel album, "The Optimist", prévu pour le 9 Juin prochain. Il n'y a pas que de la pop à Liverpool. Les frères Vincent Cavanagh (guitare, chant), Daniel Cavanagh (guitare) et Jamie Cavanagh (basse) montent fin 80, début 90 une formation d'abord orientée death doom. Au fil des albums, le style évolue, passant respectivement du métal symphonique à un rock de plus en plus progressif. Exit les voix gutturales, la musique des anglais s'annonce beaucoup plus atmosphérique, voir même électronique. Si l'on devait qualifier le style d'Anathema nous parlerions d'un rock progressif, expérimental et alternatif. On retrouve l'influence du meilleur de Radiohead pour les compositions, l'aspect psycho progressif des Pink Floyd, le tout servi à la sauce Liverpool, brumeuse et poisseuse. Anathema, un soir de Novembre, les Docks de Brunswick, Liverpool en fond. Entre l'appel au voyage et la mortelle mélancolie, les Anglais délivrent une musique d'abord basée sur la volonté de transmettre une émotion, un sentiment à celui qui l'écoute.
Ils étaient accompagnés de Alcest. Alcest est à la base un groupe de Black Metal originaire d'Avignon , fondé en 2000 par Neige (Amesoeurs, Peste Noire), Famine et Argoth (Peste Noire) lié à la parution de leur première démo, Tristesse Hivernale. Leur style va progressivement évoluer en Black Metal Atmosphérique avec la sortie de "Le Secret" et en Shoegaze, Dream Pop avec le remarqué et souvent critiqué, "Souvenirs D'Un Autre Monde ». Post-rock, shoegazing, post-black metal, blackgaze, black metal, Alcest ne s'embarrasse pas des étiquettes et des styles. Le seul conseil que l'on puisse vous donner est le suivant : On s'installe, on monte le volume et on voyage. RPC était présent, et malgré des conditions pas toujours facile pour les photos, le souvenir de cette soirée est là.
Photos de Antoine Barland
Texte : Rockschool Barbey
Merci beaucoup à la Rockschool Barbey, et en particulier à Flore pour l'accréditation.
LIEN DE LA GALERIE COMPLETE DE ANATHEMA :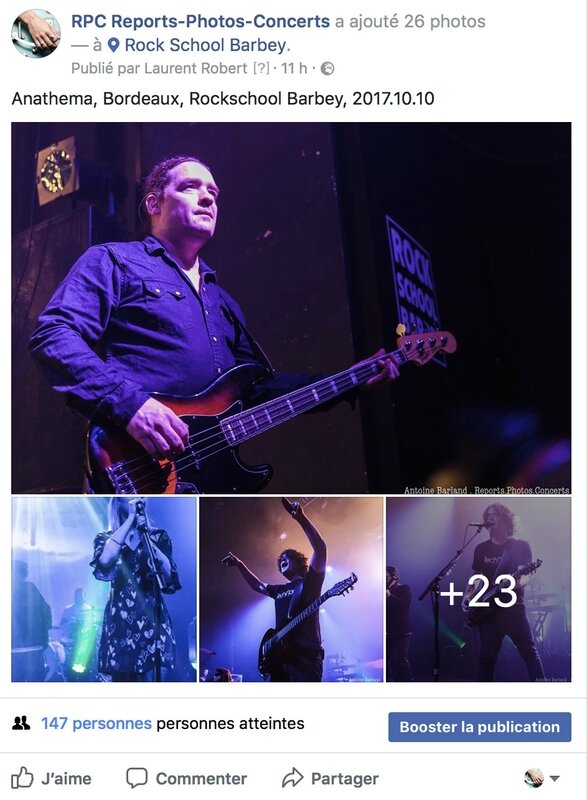 LIEN DE LA GALERIE COMPLETE DE ALCEST :
-----------------------
SETLISTS
ANATHEMA :
- San Fransisco
- Untouchable Part 1
- Untouchable Part 2
- Can't Let Go
- Endless Ways
- The Optimist
- The Lost Song Part 3
- Lightning Song
- Dreaming Light
- Pressure
- Universal
- Closer
- Firelight
- Distant Satellite
- Springfield
- Back To The Start
- Lost Control
- Destiny
- Fragile Dreams
ALCEST :
- Intro (Onyx)
- Kodama
- Là où Naissent Les Couleurs Nouvelles
- Oiseaux De Proie
- Eclosion
- Autre Temps
- Percées De Lumière
- Délivrance
--------------------
MUSICIENS :
ANATHEMA :
- Vincent Cavanagh : Guitare / Voix / Claviers
- Danny Cavanagh : Guitare / Voix / Claviers
- John Douglas : Percussions
- Lee Douglas : Voix
- Jamie Cavanagh : Basse
- Daniel Cardoso : Batterie
ALCEST :
- Stéphane Paut : Voix / Guitare / Basse / Claviers
- Jean Deflandre : Batterie
- Pierre Corson : Guitare / Voix
- Indria Saray : Basse
--------------------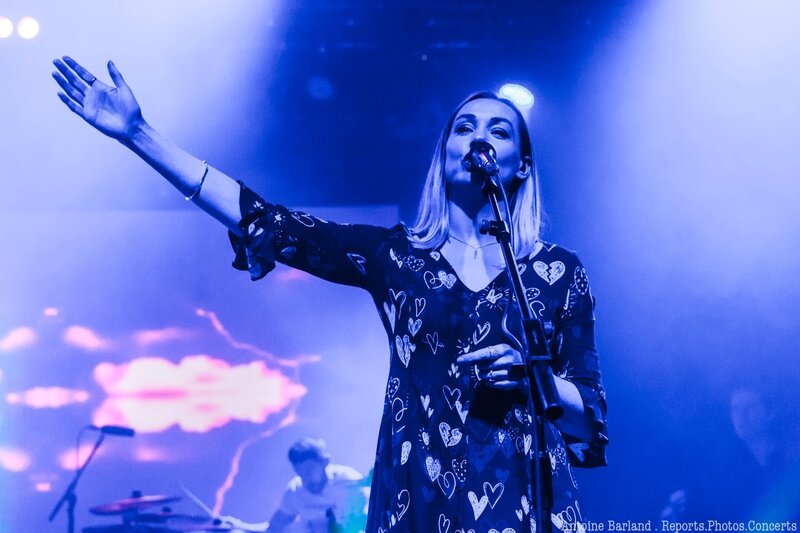 LIENS OFFICIELS :
Site Officiel - Facebook - Twitter - Youtube - Instagram - Soundcloud
ALCEST :
Site Officiel - Facebook - Twitter
--------------------
AGENDA COMPLET DES CONCERTS DE LA ROCKSCHOOL BARBEY :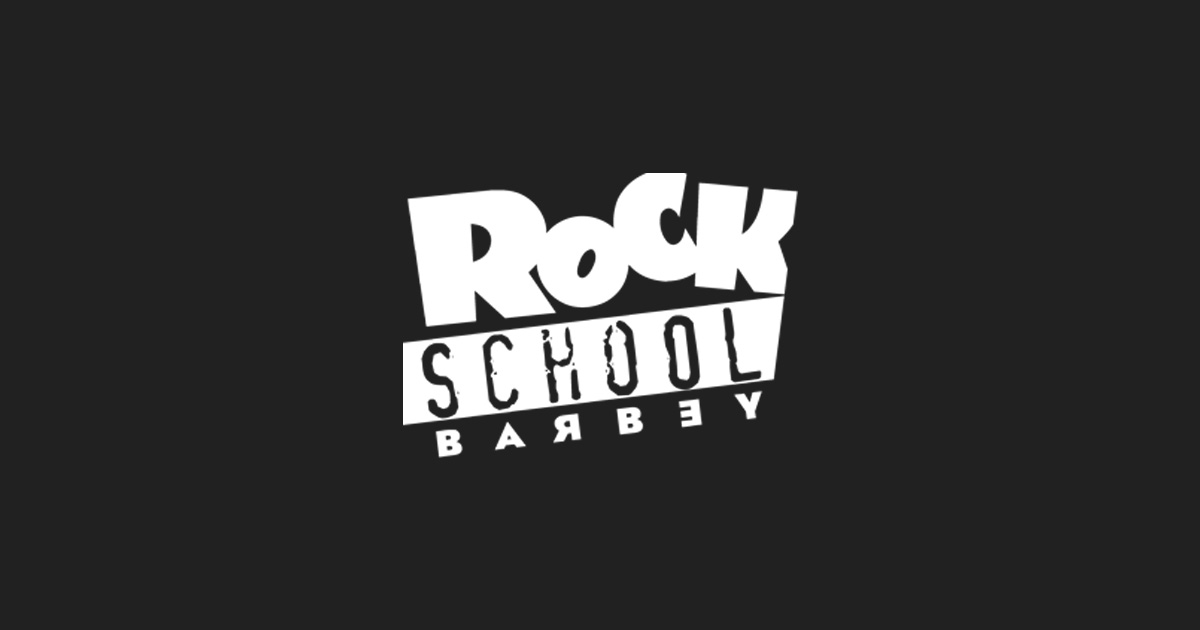 Rock School Barbey
Salle de concert et scène de musiques actuelles à Bordeaux. Retrouvez l'agenda concerts et l'actualité des activités de la Rock School Barbey : école de musique, studios de répétiiton, accompagnement artistique et bien d'autres !
http://www.rockschool-barbey.com