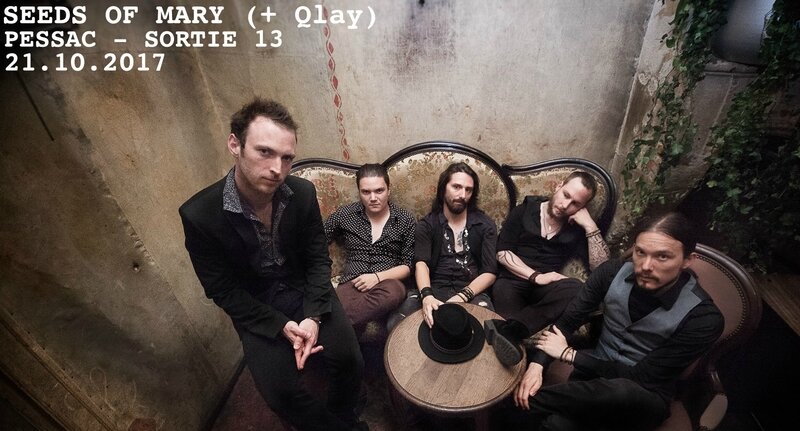 GALERIES PHOTOS COMPLETES EN BAS DE PAGE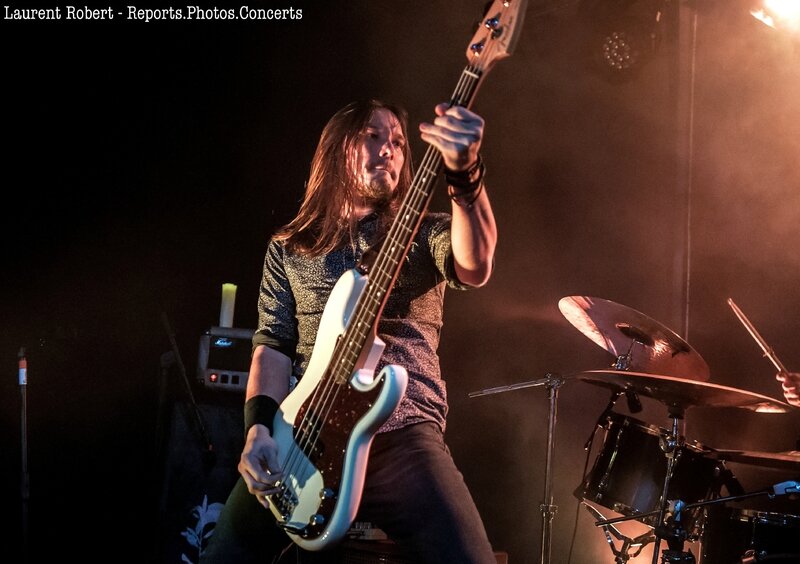 Seeds Of Mary mélange habilement un grunge 90's à un rock plus moderne aussi puissant que mélodique, qui prend tout son sens sur scène avec l'énergie déployée par ses cinq membres. Fort de nombreuses expériences live, le groupe alterne riffs catchy et ambiances puissantes. Seeds Of Mary revient en ce mois d'octobre pour nous présenter son nouvel album sorti chez Klonosphère : "The Blackbird And The Dying Sun". Mais ça n'est pas la seule chose que le groupe fête ce soir. Effectivement, Xavier, bassiste de son état a décidé de quitter le groupe à l'issue de la soirée pour voguer vers d'autres horizons professionnels. C'est donc son dernier concert avec les Seeds. Eliott, son remplaçant, est d'ailleurs dans la salle et a pris le relais sur le concert suivant.
Sur cette date le groupe a convié Quentin Gendrot et son projet Qlay pour ouvrir la soirée. Quentin joue sur le nouvel album des Seeds et les a d'ailleurs rejoints sur scène pour jouer les titres auxquels il a participé tels que "Like A Dog", "The Blackbird" ou encore "Back To The Woods". Ce soir il est donc seul pour nous présenter quelques morceaux de son premier album ainsi que certaines nouvelles compositions qui devraient apparaître sur le suivant. A ce sujet il a lancé une campagne de financement participatif sur Ulule, et vous trouverez le lien afin de l'aider en bas de page.
Release party oblige, les Seeds Of Mary vont nous jouer leur dernier album en entier et dans l'ordre, ce afin de présenter les nouveaux titres au public et particulièrement aux gens ayant participé à la campagne Ulele. Dès le premier titre, "I'm Not Afraid", on reconnaît des influences telles que Nirvana, Alice In Chains ou même Pearl Jam. Ça oscille entre le grunge, le rock puissant et le heavy metal. C'est encore le cas sur "Here Comes The Night", titre qui oscille entre des plages très lentes et d'autres au tempo très rapide. Sur "What Have We Done ?" Julien à la lead se fera plaisir sur le solo. Les 5 membres du groupes ont l'air très heureux de présenter ces nouveaux morceaux au public, et ce d'autant plus qu'ils ont pu peaufiner leur set trois jours durant en résidence dans la salle. Le rythme se ralentira quelque peu avec "Like a Dog" aux fortes consonances bluesy. Jerem est un vrai frontman et communique beaucoup avec le public. Le set s'étire et le final de "The Blackbird" nous laissera sur le cul avec un Quentin Gendrot au violoncelle qui donne tout. Sublime.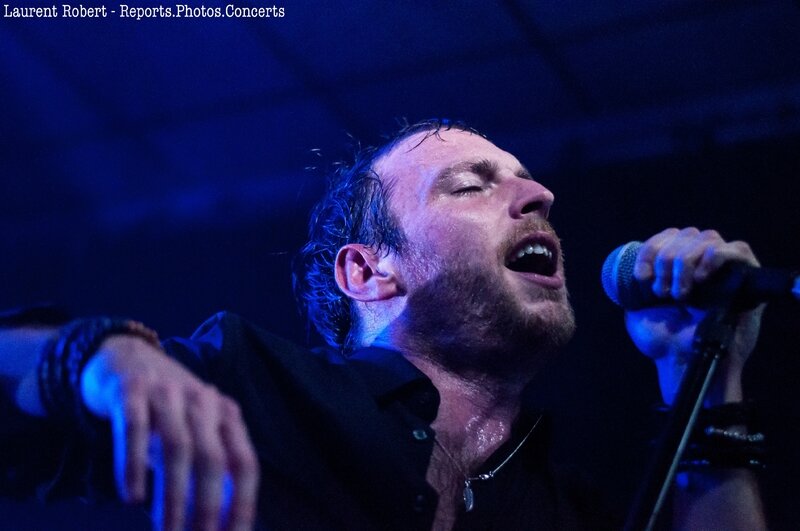 Les morceaux se succèdent, tous bien différents les uns des autres, on passe du rock au hard rock en passant par le heavy, le grunge, le blues bien électrifié... On trouve de tout dans la musique des Seeds. Jusqu'au final avec le dernier titre de l'album, à savoir "Back To The Woods" avec une superbe introduction au violoncelle qui se poursuivra sur une superbe ballade à l'accent métal, avec un chant très posé de Jerem et de bien belles guitares heavy.... Quand on vous dit que tout se mélange dans la musique des Seeds Of Mary.
Entre temps le groupe aura fêté le départ de Xavier à coup de "bombe fil", et terminera son set avec le superbe "God And a Gun" tiré de l'album précédent "Choose Your Lie", avec son break qui n'est pas sans nous rappeler du Soundgarden. Les Seeds passeront de longues minutes au bar afin de discuter et échanger avec ses fans, qui repartiront conquis. Puis ils sont repartis sur la route pour défendre ce nouvel opus, et je ne peut que vous conseiller d'aller checker les dates si vous voulez prendre une bonne grosse baffe....
Texte et photos de Laurent Robert
Merci beaucoup à toute l'équipe de Sortie 13 pour l'accréditation (Guillaume, Alain, Kriss, Thomas.. Et tous les autres).

LIEN DE LA GALERIE COMPLETE DE SEEDS OF MARY :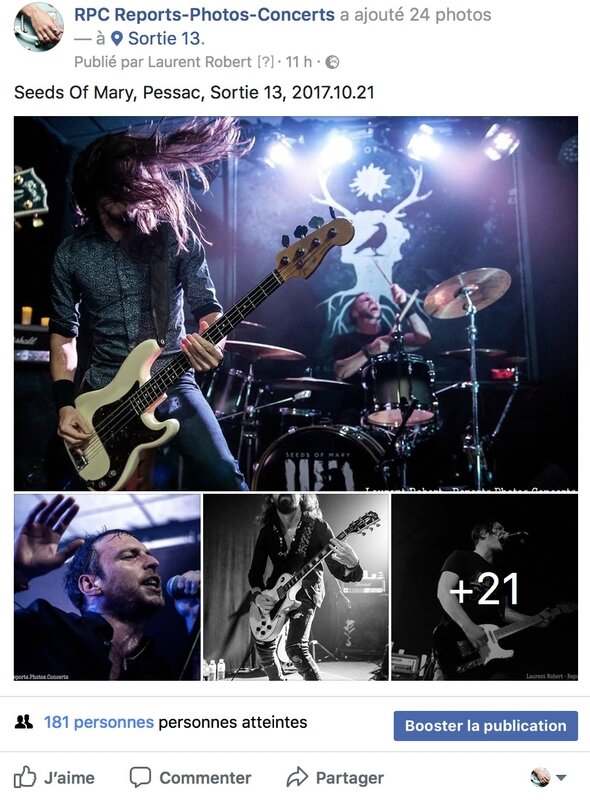 LIEN DE LA GALERIE COMPLETE DE QLAY :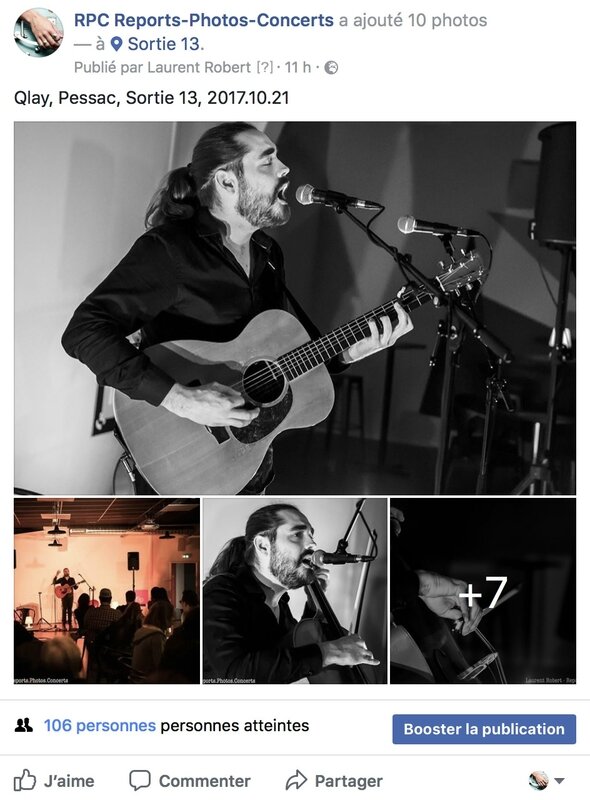 -----------------------
SETLIST DE SEEDS OF MARY :
Durée : 80mn
01- Intro
02- I'm Not Afraid
03- Here Comes The Night
04- Lord Of The Flies
05- What Have We Done
06- Like a Dog
07- The Blackbird
08- The Dying Sun
09- Sovereign Mind
10- Sense Of Sacrifice
11- Oceanic Feeling
12- Vice & Vertue
13- Back To The Woods
14- God And a Gun

--------------------
MUSICIENS :
SEEDS OF MARY :
- Jéremy : Chant
- Julien : Guitare
- Raph : Guitare / Chant
- Eliott : Basse / Chant
- Aaron : Batterie
--------------------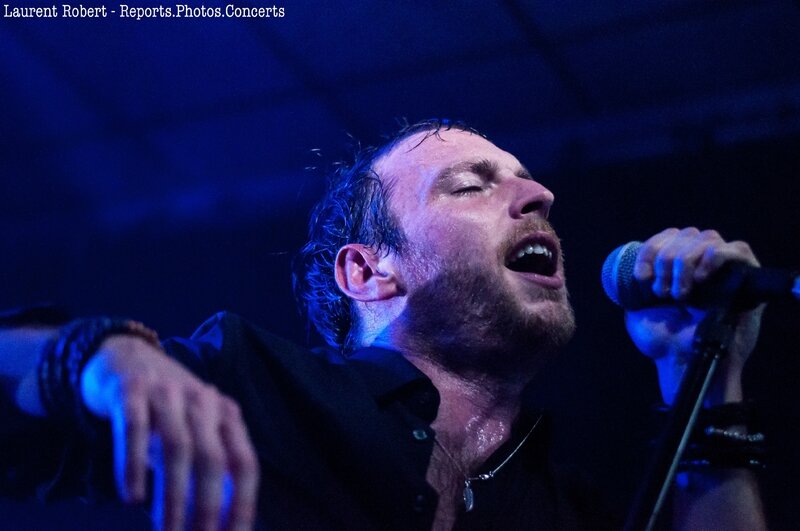 --------------------
CAMPAGNE ULULE POUR LE DEUXIÈME ALBUM DE QLAY :
Qlay: IIe album - Ulule
"En 2013 sortait mon tout premier album 5-titres: "The Swan, The Horse And The Black Matter" Quatre ans (et une bonne poignée de nouvelles compositions) plus tard, le temps est enfin venu de modeler son s...
https://mobile.ulule.com
AGENDA DES CONCERTS DE SORTIE 13 :