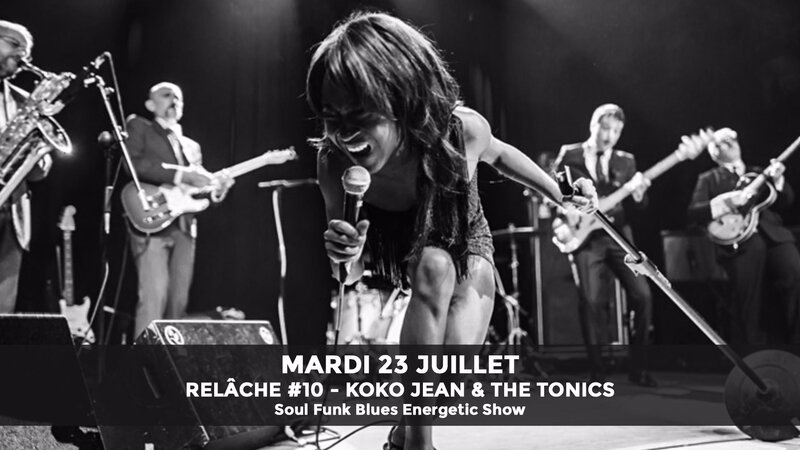 GALERIES PHOTOS COMPLETES EN BAS DE PAGE
Koko-Jean fait partie des centaines de chanteurs soul de la scène actuelle. Après son groupe The Excitements, elle a décidé de commencer un nouveau projet accompagnée de Dani Baraldés et Anton Jarl, membres de Los Mambo Jambo. The Tonics. Ou plutôt Koko Jean & The Tonics. Le tout complété par Victor Puertas à l'orgue. Je n'ai jamais vu la chanteuse en live auparavant, mais je la connais avec son autre groupe, The Excitements, nommé plus haut. J'aime beaucoup leur album et je les ai manqués chaque fois qu'ils ont joué dans la région. Il est temps de réparer cette erreur et c'est donc une excellente occasion de voir le phénomène en live. D'autant plus que ces quatre-là font partie des musiciens les plus acclamés de la scène Barcelonaise. Hormis Koko Jean, nous trouvons des membres de projets comme Jarabe de Palo, Macaco, Flamingo Tours, Suitcase Brothers, The Ramblers, La Banda del Zocco, Big Mama Montse. Des projets pas forcément très connus chez nous, mais qui ont leur nom côté Ibérique. Entourée de son nouveau backing band, la charismatique "soul sister" va vite faire monter la température en enchainant des compos soul, blues et funk. Des titres originaux et des reprises. Cette nouvelle section rythmique est des plus enflammée, et l'orgue Hammond, très groovy, appuie magnifiquement la voix soul et explosive de Koko-Jean.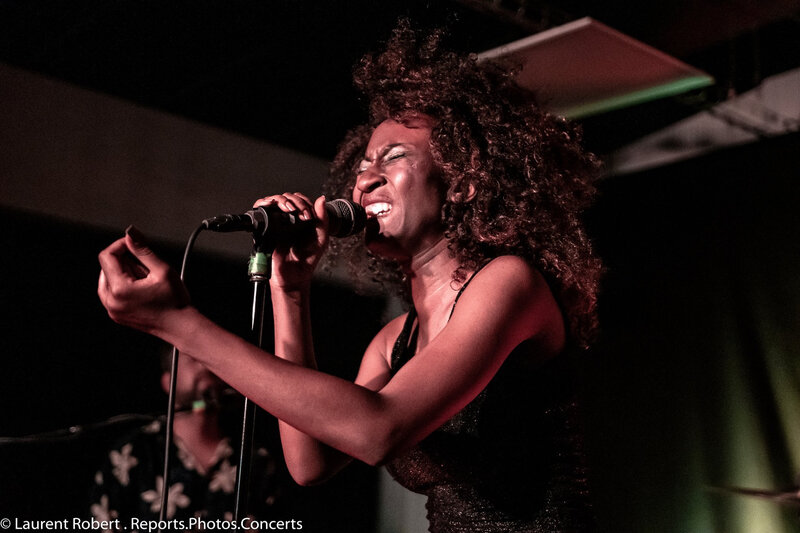 Le concert commence par un instrumental très swing, après quoi le guitariste Dani Baraldes présente la chanteuse, qui fait aussitôt son arrivée sur scène. Tout de suite on juge une présence impressionnante et, avec Dani, cela crée vraiment des étincelles (Dans le sens positif du terme...). Elle est partout, et fait bouger le public de la première à la dernière note de chaque titre. Comme vous l'avez compris, Koko-Jean & The Tonics ont donc proposé un concert explosif, plein d'âme, de rythme et groovant à souhait. En tant que leader charismatique, il convient de parler plus spécialement de Miss Koko Jean Davis. Cette femme est un véritable ouragan sur scène. Elle peut transmettre des frissons à son auditoire aussi bien avec une ballade que avec un blues enflammé. Le tout enchainé avec un rock'n'roll de folie. C'est comme monter de 30 degrès en juste quelques secondes.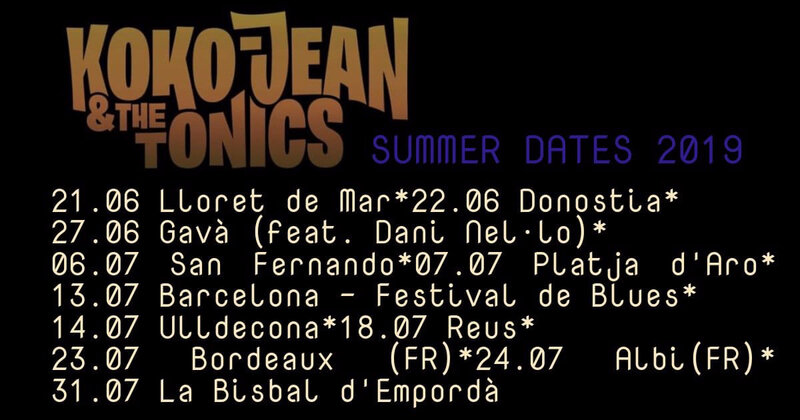 En gros Koko-Jean & The Tonics sont venus servir au public Bordelais un assortiment complet de titres soul puissants, de bons blues bien gluants et de rock'n'roll très gras. Un vrai bonheur. La chanteuse Espagnole est d'ailleurs constamment comparée à Tina Turner pour sa présence et ses mouvements spectaculaires en live, et il est vrai que l'on retrouve beaucoup de la gestuelle de la tigresse Américaine chez Koko Jean. Pour résumer, prenez un mixeur de blues, de soul, de rock'nroll et de funk, secouez le tout, et vous avez un mix de Aretha Franklin, Ray Charles, Etta James, The Meters, Dr. John, Alabama Shakes....Alors vous ne poouvez que taper du pied, applaudir, sourire et chanter. De mon côté je me suis fait une promesse, ne plus rater Koko Jean lorsqu'elle repassera dans la région... Pour le moment place aux photos.
Photos et texte : Laurent Robert

Merci beaucoup à toute l'équipe de Sortie 13 (Guillaume, Thomas.. Et tous les autres).
GALERIE PHOTOS :
-----------------------
MUSICIENS :
- Koko-Jean Davis : chant
- Victor Puertas : Orgue Hammond
- Dani Baraldes : Guitare
- Anton Jarl : Batterie
LIENS OFFICIELS :
KOKO JEAN & THE TONICS :
SORTIE 13 :