Courant Octobre nous apprenons via le site du Krakatoa qu'un hommage sera rendu à Jimi Hendrix. "Qu'est ce que c'est que ce truc encore" se sont dit certains..... Moi le premier... Rendre hommage à Jimi Hendrix ne s'improvise pas !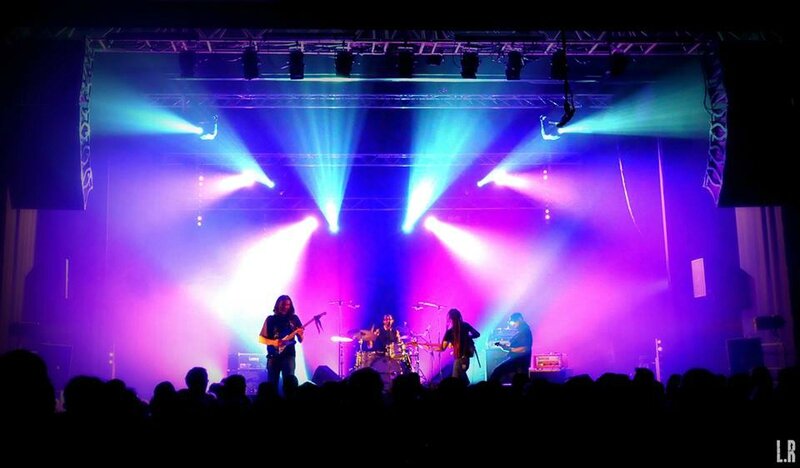 Puis en me penchant un petit peu sur l'affiche du soir, force est de constater qu'il y aura du lourd sur scène. Jean Fontanille (Collabs avec Rage, Yngwie Malmsteen, Tony McAlpine et Mel Gaynor de Simple Minds) et Stéphane Alaux ( Collabs avec Ron Thal de Guns'n'Roses dans "Bumblefoot", Joe Zawinul, Salif Keita, Jeff Beck, Bireli Lagrene…) aux guitares, Roger Biwandu (Bireli Lagrène, Jacques Higelin, Salif Keita ou Keziah Jones) à la batterie et Geoffrey "Shob" Neau (Eths, Patrick Rondat) à la basse.. Excusez du peu.
Messieurs nous serons là.. !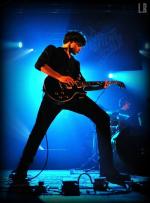 Avant de découvrir ce line up de haute volée, nous avons un hors d'oeuvre de choix en première partie. Toute personne sensée qui s'intéresse au rock sur Bordeaux connait OBLIGATOIREMENT les Datcha Mandala. Le trio Bordelais navigue entre Black Sabbath, Kyuss, Led Zeppelin, Ten Years after ou encore Tool... et ils ont toujours de puissantes prestations scèniques.
Les "Datcha" investissent la scène timidement.. Le temps de se brancher... 4 longues minutes silencieuses, Est-ce la taille de la salle ? Le nombre de personnes présentes largement supérieur que ce à quoi s'attendaient les organisateurs ? Le bloc des fans fidèles est bien là pourtant ! Et il y en a !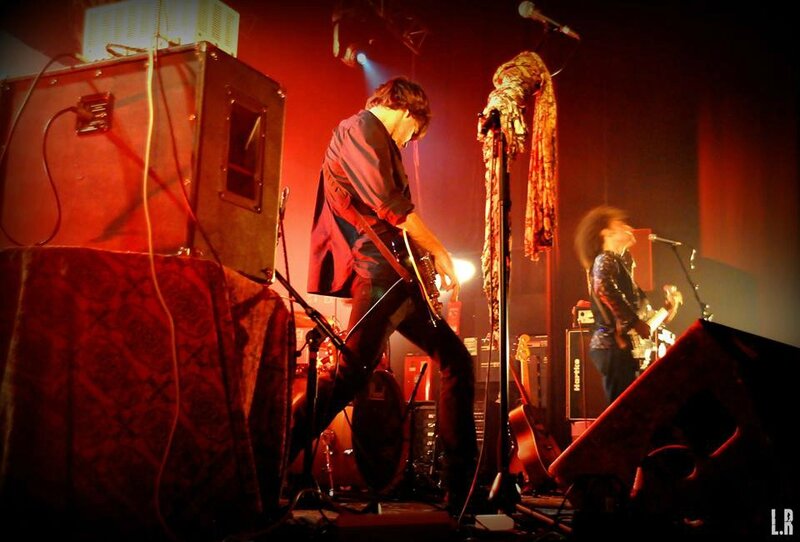 Le set commence par "Da Blues", Petite mise en bouche pour le public avec ce morceau qui navigue entre tempos lents au shuffle tranquille pour Jean Baptiste derrière les fûts, et les parties bien plus énergiques à la Ten Years After.... Le public sait à qui il a affaire.... Les morceaux s'enchainent, avec du bon gros heavy (Totem ou Zoso) et d'autres beaucoup plus atypiques comme "Human Free", aux relents hindous, qui fait toujours son effet en milieu de set. On navigue entre plusieurs ambiances et c'est fort agréable. Nicolas, Jeremy et JB sont plus à l'aise au fur et à mesure du set, car ils sentent que le public accroche..
Après le 8ème morceau, "Have You Seen The Light", on se dit que Datcha Mandala, à force de tourner, tourner et tourner, va finir par la voir, la lumière... Le chemin est long les gars, mais ça vaut la peine... Accrochez vous.
Prêts a enchainer sur un dernier titre, on leur fait pourtant signe que c'est terminé, on remballe, et 20mn plus tard le gros morceau ar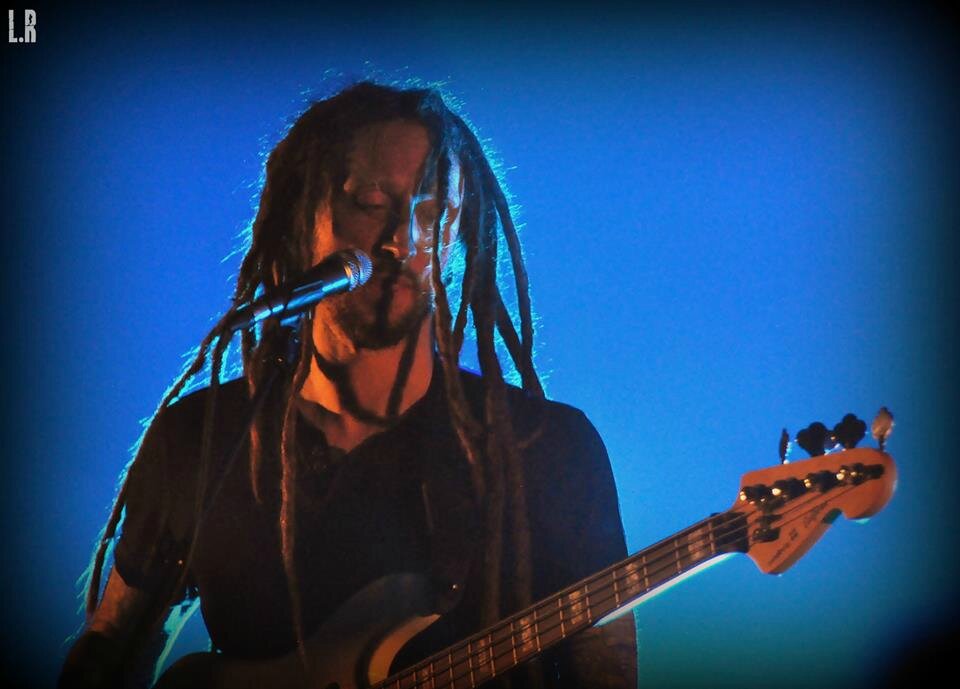 rive.
C'est un projet de 3 ans qui se concrétise ce soir. Organisé par le PACAP en collaboration avec l'IDDAC, la journée avait commencée par une conférence à Mérignac, et se termine en beauté avec ce concert hommage.
Ce qui se remarque dès le premier titre, c'est la qualité du son. La basse, souvent indistincte en live, est tout à fait audible. On sent le quatuor sur scène, tendu, très concentré. Ils ont prévu de jouer 13 titres ce soir et de passer en revue les trois albums studios du maitre. Avec une préférence pour le premier "Are You Experienced" dont 6 extraits seront joués. Dont le "The Wind Cries Mary" sorti uniquement, à l'origine, sur l'édition Américaine de l'album.
Après avoir commencé avec "Fire" et "Spanish Castle Magic", le classique "All Along The Watc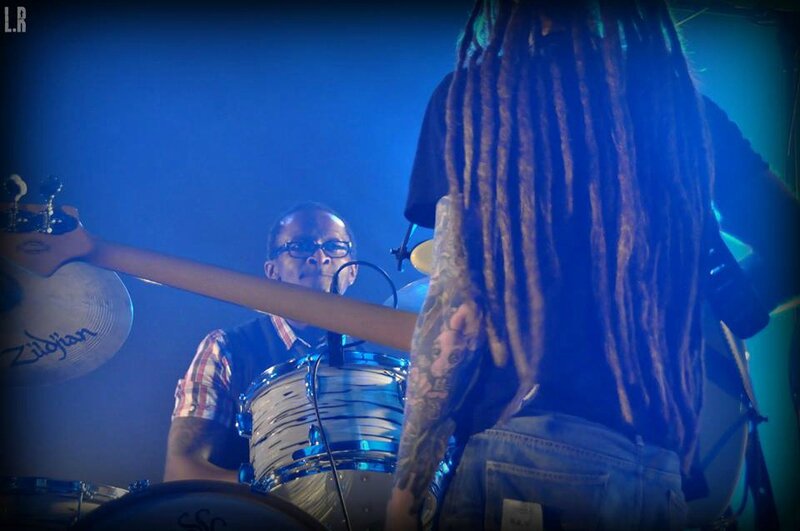 htower" pointe son nez. Les morceaux sont entrecoupés de parties instrumentales ou les musiciens peuvent se faire plaisir. Quelle bonne idée de ne pas reprendre les titres note pour note.
Nous avons droit en milieu de set au très énergique "Freedom", titre d'ouverture et seul single de l'album "The Cry Of Love" sorti en 1971, après la mort du guitariste. Ce sera la seule entorse faite aux trois albums originaux enregistrés du vivant de Hendrix.
S'enchainent "Manic Depression" et "Crosstown Traffic", moins connus.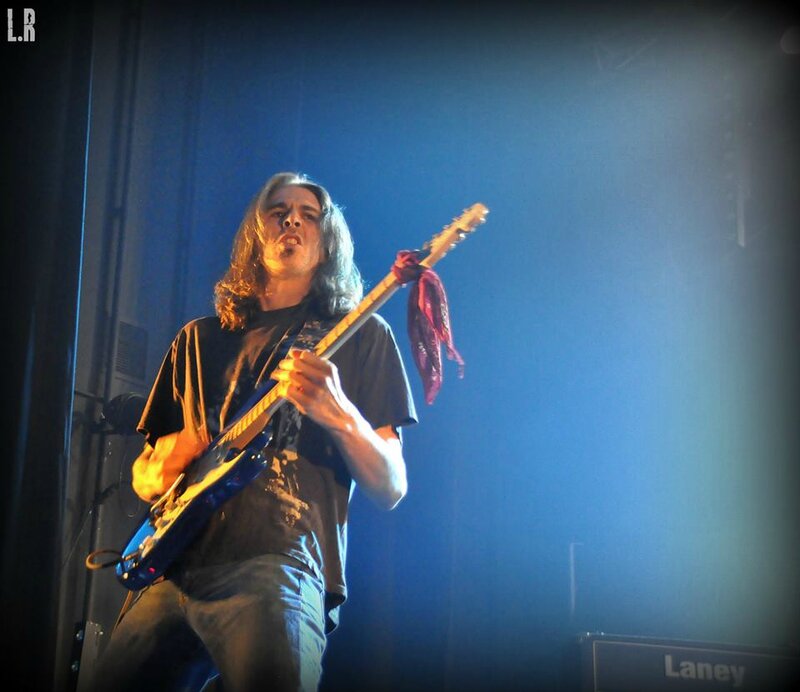 Puis dès que les premières notes de "Hey Joe" retentissent, le public se réveille. Premier single de l'Experience, sorti en 1967, c'est certainement le titre le plus connu. La pression ne se relâche pas jusqu'à la fin du set avec "Voodoo Child", "Little Wing" et "Purple Haze".
Presque 1h30 de set, des musiciens heureux de jouer ensemble, un public réceptif. Quelques petites approximations au départ de certains titres n'ont pas gaché la fête, mais il va falloir remettre ça messieurs, effectivement il manquait un petit "Red House" pour que le bonheur soit complet. Alors au boulot..... Mais surtout un grand grand merci.
L.R
Galeries photos :
https://www.flickr.com/photos/laurentrekk/sets/72157650607822375/
https://www.flickr.com/photos/laurentrekk/sets/72157648264588103/
ou :
https://www.facebook.com/ReportsPhotosConcerts/photos_stream?tab=photos_albums
Setlist Datcha Mandala : (Time : 40mn)
01 Da Blues
02 Zoso
03 Totem
04 (If I Was) Unicorn
05 Human Free
06 Born To Be A Light
07 Uncommon Travel
08 Have You Seen The Light
Setlist Tribute Too Hendrix (Time : 85mn)
01 Intro
02 Fire
03 Spanish Castle Magic
04 All Along The Watchtower
05 If 6 Was 9
06 Foxy Lady
07 The Wind Cries Mary
08 Freedom
09 Manic Depression
10 Crosstown Traffic
11 Hey Joe
12 Voodoo Child
13 (rappel)
14 Little Wing
15 Purple Haze
Un grand merci à Rock et Chanson pour l'accréditation photo.