GALERIES PHOTOS COMPLETES ET VIDEOS EN BAS DE PAGE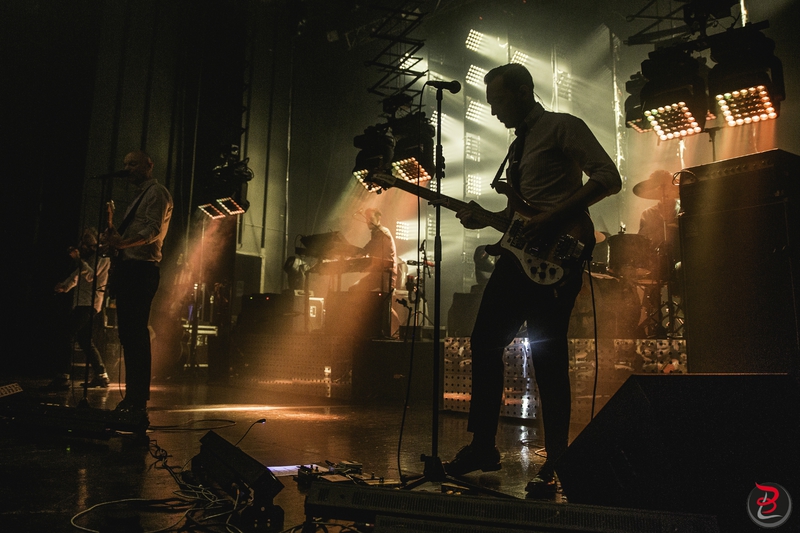 C'est l'histoire d'un rendez-vous. Un soir au Krakatoa. Le public est venu en nombre voire un peu plus. Le seul fait de devoir se garer tenait de l'épreuve ultime. Oui le monde a bien répondu à l'appel, Ton invitation n'est pas restée lettre morte. En écoutant la ferveur dans les voix qui entonnent ce premier titre et font résonner les murs de la salle, pas de doute sur le fait que les fans sont présents et bien présents. Oui les regards que je croise ne sont pas les habituels. Qu'importe. Comme j'ai pu le remarquer par ailleurs avec le live d'Etienne Daho, les personnes que je vois bouger énergiquement avec une lumière dans les yeux ne sont pas blasés. Aucune posture, aucun genre à se donner tel l'audience de la scène Indie qui a la fâcheuse tendance à ne plus exprimer ses émotions. Ce sont des « ils », ce sont des « elles », surtout elles d'ailleurs, venus écouter un groupe qui a bercé un moment de leur vie, comme ce fut mon cas pour le premier album, et qui attendaient leur retour avec l'impatience des enjoués. Louise attaque n'était pas en reste. On sent du plaisir à être face à leur public, à être ensemble, comme ils le furent pour présenter leur première partie avant la montée sur scène de ces derniers. La chose est rare et montre la simplicité des membres de ce groupe qui ont déjà un peu près tout vécu en matière musicale.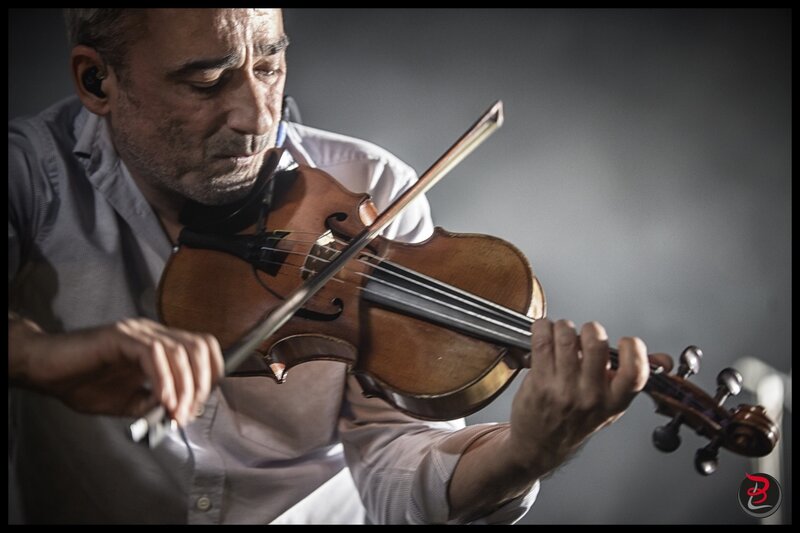 La première partie donc. Les québécois de The Seasons suivent les Louise Attaque sur quelques dates de leur tournée française. Le groupe a pris forme à Beauport, dans la banlieue de Québec. Une fratrie, Hubert et Julien Chiasson au chant, guitare et clavier et deux potes, Rémy Bélanger (batterie et percus) et Samuel Renaud (basse). Le groupe a été révélé dans leur contrée en 2012 par une chanson, « Apples ». Depuis il s'est construit professionnellement et a sorti un album, "Pulp". Ce groupe a l'enthousiasme qui caractérise nos cousins d'outre-atlantique. Il nous propose une musique oscillant entre surf song et pop sixties nord-américaine. Je ne fus pas transcendé outre mesure, peut-être un peu trop naïf pour moi, cela manquait soit un peu de puissance, soit de mélodies vraiment accrocheuses, soit de riffs cisaillants. Bref sympathique mais sans plus. Cependant, là aussi le public a répondu présent, comme pour s'échauffer avant le groupe principal, et par respect pour The Seasons. J'avais peut-être oublié moi-même un peu cela. Le respect des artistes.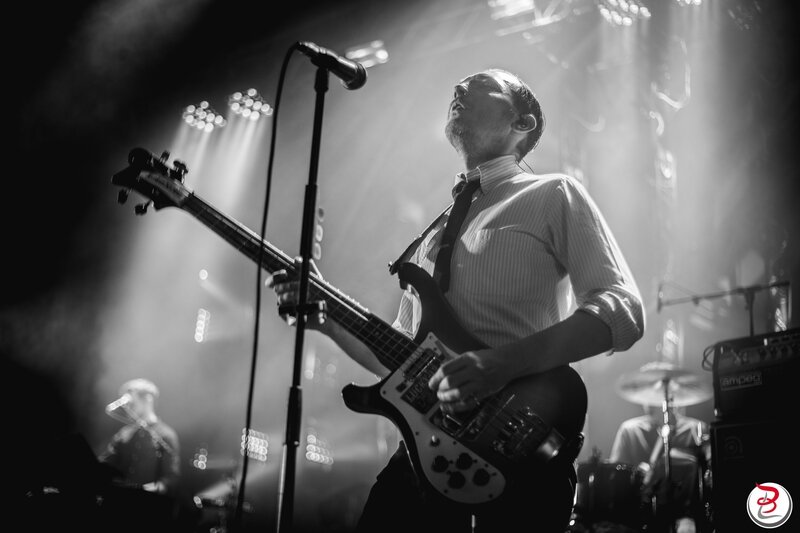 Les Louise Attaque prennent le relais. Le feu est attisé direct dès Ton invitation donc. S'enchaînent alors 18 titres avant les rappels où la ferveur n'est pas redescendue, exception faite lors des titres plus intimistes et pour le rappel, sans doute un peu trop calme. Mais aussitôt L'insouciance passée, Léa enflammait la scène et la cour. Avec ses potes des débuts Arnaud Samuel au violon et Robin Feix à la basse (et donc sans le 4ième historique, le batteur Alexandre Margraff), Gaëtan Roussel a toujours eu la délicatesse de mettre de la puissance sur scène. Avec un tout nouveau batteur et un claviériste (et à la guitare occasionnellement), nous avons eu droit à un set énergique où des morceaux de leur tout dernier album Anomalie (Du grand banditisme, Il n'y avait que toi, Anomalie) alternaient avec des morceaux des albums précédents (La plume, Tu dis rien).
Par nostalgie, ou parce que ces titres sont l'ADN du groupe, de celui qui a marqué le public, ce sont les morceaux du premier album qui ont rencontré le plus vif succès comme Les nuits parisiennes et
J't'emmène au vent qui ont ponctué le set principal. Accroché dans cet univers, celui d'un autre groupe, assez proche finalement et pour lequel les Louise ont emprunté un titre. Sur un volcan de La Maison Tellier s'inscrit bien dans ce monde où l'énergie côtoie la mélodie, histoire de faire un peu danser l'assistance. Il y a bien deux Louise Attaque, celui des studios et celui des planches. Même si certains morceaux font le pont entre ces deux lieux, rien de tel que venir à un de leur concert pour se rendre compte de la dimension que peuvent prendre leurs morceaux. Alors Qu'est-ce qui nous tente ? Au moins ce genre d'ambiance pour ma part.
Merci beaucoup au Krakatoa et en particulier à Alice pour l'accréditation.
Texte et photos : Loic Bocat (Que vous pouvez contacter ICI pour vos reportages)
SETLIST LOUISE ATTAQUE :
01. Intro
02. Ton Invitation
03. Avec Le Temps
04 .Anomalie
05. Si L'on Amarchait Jusqu'à Demain
06. Il N'y Avait Que Toi
07. A L'intérieur
08. L'insouciance
09. Léa
10. La Plume
11. Du Grand Banditisme
12 .La Chute
13. Sur Un Volcan (La Maison Tellier cover)
14. Tu Dis Rien
15. Qu'est Ce Qui Nous Tente ?
16. Savoir
17. Amours
18 .Les Nuits Parisiennes
19. Je T'emmène Au Vent
20. Si C'était Hier
21. Arrache Moi
22. Chaque Jour Reste Le Nôtre
23. Un¨Peu De Patience
MUSICIENS LOUISE ATTAQUE :
- Gaëtan Roussel : Chanteur / Guitariste
- Arnaud Samuel : Violoniste / Guitariste / Pianiste
- Robin Feix : Bassiste
MUSICIENS THE SEASONS :
Julien Chiasson : Chant / Guitare
Hubert Chiasson : Chant / Guitare
Samuel Renaud : Basse
Rémy Bélanger : Batterie
GALERIES PHOTOS :
LOUISE ATTAQUE :

THE SEASONS :

LIENS DES GROUPES :
LOUISE ATTAQUE :
Site Officiel : http://www.louiseattaque.com/
Facebook : https://www.facebook.com/LouiseAttaqueOfficiel/
Twitter : https://twitter.com/LouiseAttaqueOf?lang=fr
Instagram : https://www.instagram.com/louiseattaqueofficiel/
THE SEASONS :
Site Officiel : http://theseasons.mu/fr/
Facebook : https://www.facebook.com/TheSeasonsMUSIC
Twitter : https://twitter.com/theseasons_mu
AGENDA DES CONCERTS DU KRAKATOA :