GALERIES PHOTOS COMPLETES EN BAS DE PAGE
Musicien autodidacte dès son plus jeune âge, Hans Zimmer a tout d'abord commencé sa carrière musicale à Londres en tant que compositeur de jingles pour les radios. Avec l'aide de son mentor Stanley Myers, il apprend le métier de compositeur de musiques de films. Son style s'affine et devient très vite reconnaissable par son alliance de musiques traditionnelles jouées par des instruments modernes.
Sa carrière explose en 1989 avec "Rain Man". Dès lors tout s'enchaine : il est l'auteur des bandes originales de "Thelma et Louise", "True Romance", "Le Prince d'Egypte", "Gladiator" et plus récemment la trilogie "Pirates des Caraïbes" et "Da Vinci Code", sans compter "Interstellar" et "Inception" ! Ces succès lui rapportent récompense sur récompense : un Academy Award, deux Golden Globes, trois Grammy Awards... et même son étoile sur la Hollywood Walk of Fame en 2010 ! En 2016 il fait une énorme tournée en Europe et le soir du 03 Juin il était à la patinoire de Meriadeck. R.P.C ne pouvait pas manquer ce rendez vous exceptionnel..
Merci beaucoup à Jean Pierre Marcon pour les photos
Merci beaucoup au Gerard Drouot Productions pour l'accréditation.
-----------------------------------

SETLIST HANS ZIMMER :

00. Intro
01. Driving (Miss Daisy)
02. Discombobulate (Sherlock Holmes)
03. Zoosters Breakout (Madagascar)

- Gladiator Medley
04. The Wheat
05. The Battle
06. Elysium
07. Now We Are Free

08. Thunderbird (Thelma & Louise)
09. Rain Man (Rain Man)
10. You're So Cool (True Romance)
11. Ann Marie, Mikey & Mary (Surprise for Hans Zimmer)
12. Chevaliers de Sangreal (The Da Vinci Code)

- The Lion King Medley
13. Circle of Life
14. Under the Stars
15. This Land

- Pirates of the Caribbean Medley
16. Jack Sparrow
17. One Day
18. At Wit's End
19. Marry Me
20. Mutiny
21. The Thin Red Line
22. Journey to the Line

- Crimson Angels Medley
23. Roll Tide (Crimson Tide)
24. Superheroes (Angels & Demons)
25. What Are You Going to Do When You Are Not Saving the World ? (Man of Steel)
26. The Electro Suite (The Amazing Spider-Man 2)

- The Dark Knight Medley
27. Why So Serious?
28. Gotham's Reckoning
29. Fear Will Find You
30. Aurora

- Interstellar Medley
31. Day One
32. No Time for Caution
33. Stay

- Inception Medley
34. Dream Is Collapsing
35. Mombasa
36. Time
---------------------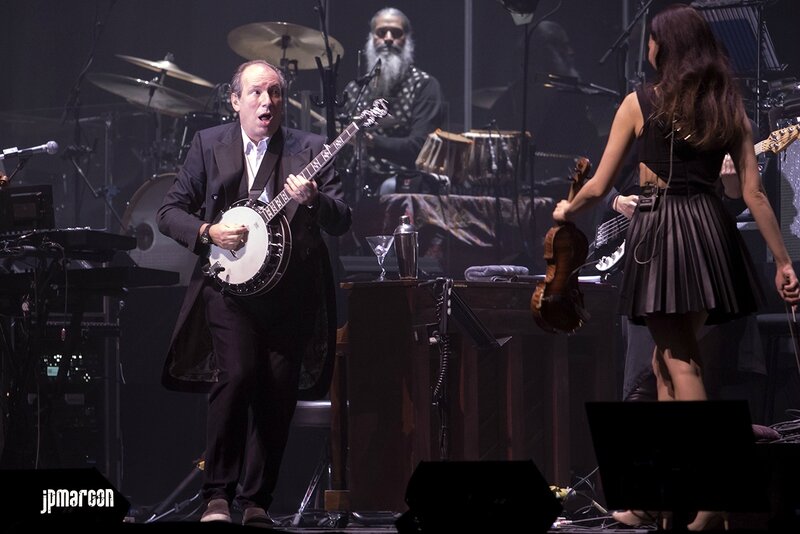 GALERIE PHOTO COMPLETE DE HANS ZIMMER :


LIENS OFFICIELS DE HANS ZIMMER :
Site Officiel : http://www.hans-zimmer.com/
Facebook : https://www.facebook.com/hanszimmer
AGENDA DES CONCERTS DE GERARD DROUOT PRODUCTIONS :

www.gdp.fr
Métissage des genres, éclectisme musical et grande expérimentation, George Benson ne fait pas les choses à moitié ! Plus de 50 ans après avoir commencé à poser sa voix sur le son qu'il tirait de sa guitare, Benson continue à écumer le monde, instrument à la main, au rythme d'une centaine de concerts par an.
http://www.gdp.fr