GALERIES PHOTOS COMPLETES EN BAS DE PAGE
Environ 400 personnes ainsi que une bonne partie de la famille "photographie de concerts" était là pour assister au concert de Dewolff ce 10 octobre 2018 dans le temple du rock Bordelais… La première partie est assurée par MNNQNS (prononcé Mannequins), quatuor rock Rouennais, et lauréat du Prix Ricard S.A Live Music 2018. La bande d'Adrian a sorti un EP convaincant en avril, "Advertisement", et a récemment enregistré son premier album qui sortira en début d'année prochaine. Pendant 1 heure, le leader de MNNQNS et son combo vont asséner un rock-punk rappelant Télévision dont "Marquee Moon" de 1977 fut l'apogée d'une courte carrière ! Reste à trouver l'originalité qui démarquera MNNQNS pour ne pas s'enfermer dans un courant musical parfois sombre et rébarbatif comme The Cure put l'être à leur début. Quoiqu'il en soit, Grégoire, Felix, Marc et Adrian ont une classe scénique indéniable et les titres les plus speeds furent les plus réussis ("Come To your senses", "If Only They Could"). Un groupe qui mouille le maillot à qui je souhaite la même longévité qu'aux copains de Robert Smith. (Vous pouvez retrouver l'interview de MNNQNS par Diego en cliquant ICI)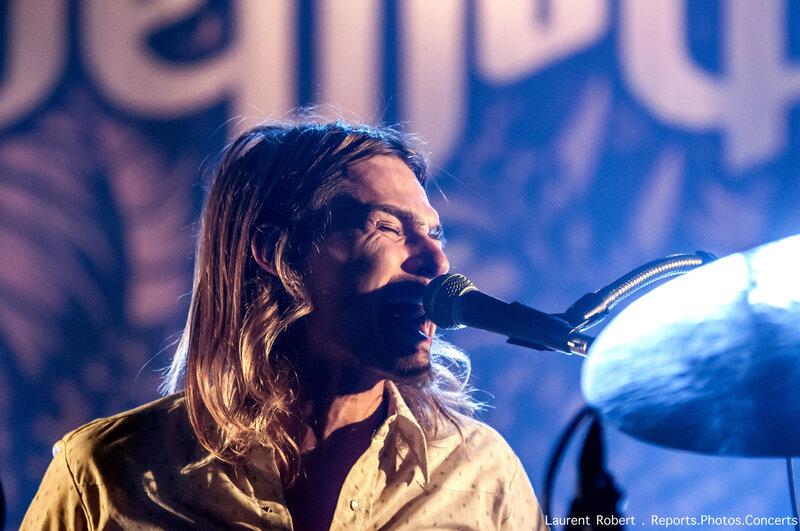 Après l'échauffement, les Néerlandais de Dewolff investissent le Krakatoa pour 1H35 d'un rock psychédélique comme on aime ! Beaucoup de personnes présentes ce soir avaient pu voir le groupe à l'oeuvre lors du "Jalles House Rock Festival" en Juillet dernier, et avaient trouvé cela assez plat. Il va falloir que les Néerlandais sortent le grand jeu ce soir pour se mettre le public Bordelais dans la poche. En 12 titres, Luka, Pablo et Robin vont mettre tout le monde d'accord et enflammer le public des riffs de leur 7ème album fraîchement publié. De larges extraits dont le morceau d'ouverture du concert "Big Talk" et son riff de guitare très psyché, saccadé, le chant mélodique de Pablo Van de Poel, les envolées d'orgue Hammond de Robin Piso, et tout cela se terminant par un solo de guitare dantesque de Pablo.... Quelle mise en bouche ! De ce dernier opus nous aurons droit également à "Tombstone Child" fortement inspiré des groupes heavy rock des années 70 avec un Pablo qui enlace sa Gibson Flying V avec bonheur, "Tragedy Not Today", "Double Crossing Man", deux titres très sudistes à la Molly Hatchett ou Lynyrd Skynyrd, et le psyché "Deceit And Woo". Tout ça conjugué aux publications passées qui vont parfois devenir des démonstrations musicales tant le trio est bon et puissant. Mention spéciale aux deux morceaux à connotation blues que sont "Medicine", et le superbe "Tired Of Loving You", agrémenté de long chorus de guitare mélodiques pouvant te filer un frisson en moins de temps qu'il ne faut pour absorber sa bière cul sec. L'orgue Hammond de Robin Piso bonifie l'électricité du guitariste qui alterne le chant avec son frangin de batteur Luka, et ce pour notre plus grand plaisir. Les morceaux rallongés parfois jusqu'à plus de 7 minutes paraissent éternels et leurs interprétations sont un bonheur ultime dès lors que Pablo & Robin se lancent dans des batailles orgue/guitare ahurissantes. Le public, lui, en prends plein les esgourdes, mais ne se manifeste pas vraiment.... À la Bordelaise quoi.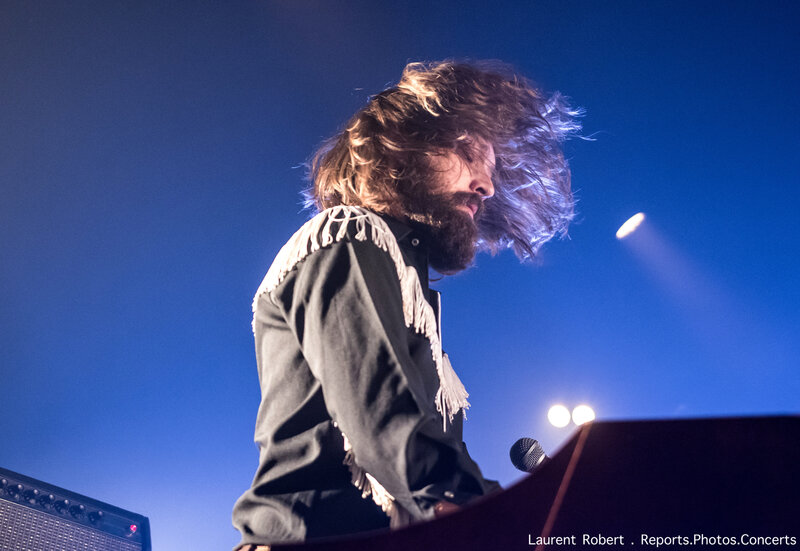 Côté son, Hammond gagne la bataille sur Gibson et Gretsch permettant à l'organiste de contrer le guitare-heros. "Sugar Moon" en est la parfaite démonstration, morceau visant le rock progressif psyché des années 70, période où les claviers étaient rois. Les Hollandais quitteront l'assistance sur "Don't You Go Up The Sky" alors que le chanteur s'essaie à parler Français avec des intentions parfois douteuses pour la gent féminine… Le rock n'roll est sale et doit le rester un minimum malgré les mouvements anti-tout qui inondent nos médias ! En conclusion, Dewolff est un super groupe de scène qui ravira les amateurs de psychédélique genre Temples, Blues Pills, Urges, Black Mountain ou Black Angels, tout comme les fans de rock sudiste ou de pur rock seventies fana de guitares saturées. Contrat rempli haut la main ce soir pour un groupe qui confirme sa place parmi les meilleurs groupes de scène du moment. Superbe soirée !
Texte sur une base (et avec son accord) du report de Diego On The Rocks pour Musiques En Live
Merci beaucoup aux équipes du Krakatoa pour l'accréditation, particulièrement à Alice.
GALERIES PHOTOS :
DEWOLFF :
MNNQNS :
-----------------------
SETLISTS :
DEWOLFF :

Durée : 95 mn
01- Intro
02- Big Talk
03- Tombstone Child
04- Sugar Moon
05- Medicine
06- Tragedy Not Today
07- Easy Money
08- Double Crossing Man
09- Satilla Number 3
10- Tired Of Loving You
11- Stand Up Tall
12- Deceit And Woo
13- (encore)
14- Don't You Go Up The Sky
MNNQNS :
Durée : 40mn
??
------------------
RETROUVEZ L'INTERVIEW DE MNNQNS PAR DIEGO ON THE ROCKS :
Interview de MNNQNS @Diego On The Rocks @Carolyn
MNNQNS qui signifie "Mannequins" est un quatuor originaire de Rouen ayant sorti son deuxième EP en avril 2018 baptisé "Advertisement". Il est composé d'Adrian (chant/guitare), Grégoire (batterie), Felix (basse) et Marc (guitare). Le groupe au complet a accepté de recevoir Musiques-En-Live avant son concert du 10/10/2018 au Krakatoa de Mérignac.
https://www.musiques-en-live.com

------------------
MUSICIENS :
GENERAL ELEKTRIKS :
- Pablo van de Poel : Guitare / Chant
- Luka van de Poel : Batterie : Chant
- Robin Piso : Orgue
MNNQNS :
- Adrian D'Epinay : Guitare / Chant
- Grégoire Mainot: Batterie
- Felix Ramaen : Basse
- Marc Lebreuilly : Guitare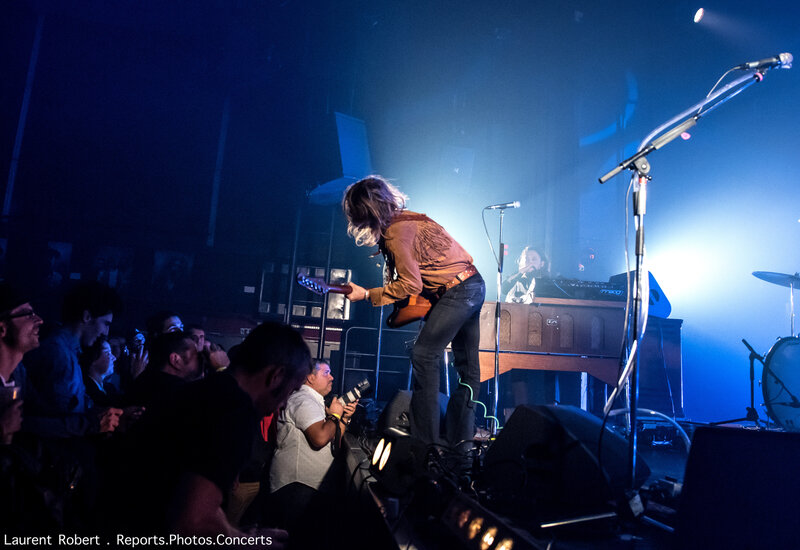 LIENS OFFICIELS :
DEWOLFF :
Site Officiel - Facebook - Twitter - Instagram
MNNQNS :
Facebook - Instagram - Twitter
--------------------
AGENDA COMPLET DES CONCERTS DU KRAKATOA :
PAGE DE NOTRE PARTENAIRE "MUSIQUES EN LIVE" SUR CE CONCERT :
PAGE FACEBOOK DE DIEGO ON THE ROCKS :
Diego OnTheRocks
Diego OnTheRocks is on Facebook. Join Facebook to connect with Diego OnTheRocks and others you may know. Facebook gives people the power to share and makes the world more open and connected.
https://www.facebook.com