GALERIES PHOTOS COMPLETE ET VIDEOS EN BAS DE PAGE
C'est par un beau concours de circonstances que Jérome Fagnet, originaire de St Malo et amoureux de sa Bretagne, va diriger sa vie vers une carrière musicale. Alors en école de commerce il navigue entre cours de gestion, de relations internationales, et il a très vite un intérêt croissant pour la communication en ligne, la stratégie digitale et l'entreprenariat. Un bel avenir se dessine alors pour Jérôme qui, encore étudiant, est déjà fondateur et gérant de plusieurs start ups. Il fourmille d'idées, il veut les mettre ne place le plus rapidement possible. Mais voilà, en 2012, un léger déplacement de vertèbres l'oblige à une convalescence forcée, il doit lever le pied. Il se retrouve à l'hopital, puis en convalescence, et ressort une vieille guitare qui dort dans un placard. Il faut dire qu'il a fait du tuba pendant 13 ans au conservatoire de St Malo, et a une formation classique et jazz. Il crée sa page Soundcloud et son profil Facebook pour poster ses démos de morceaux tout juste finalisés. Très rapidement, une "fan-base" se créée. La sauce prend très vite. Sur Youtube la démo de "Seven Words" atteint les 500 000 vues en quelques mois. C'est à ce moment là qu'il décide de vendre les parts qu'il a dans les différentes start ups qu'il a lui même montées, et de se diriger vers la musique.
Il reprend alors le train vers Saint-Malo, histoire de perfectionner la production de ses titres à l'aide de tutoriaux trouvés sur Youtube, et finalise son premier EP "Dear Misfortune, Mother of Joy". Mixés par Pierrick Devin (connu pour son travail avec Lilly Wood & the Prick), les 4 titres font mouche. Son premier album est enfin finalisé. Écrit, enregistré, mixé, pressé, et sortira (si tout va bien) en septembre 2016.
Après s'être rodé en live aux 4 coins du monde et avoir partagé la scène avec Synapson, Milky Chance, Lost Frequencies, James Hersey ou encore Klingande, après avoir écumé les 4 coins de France, il participera à une multitude de festivals cet été, et partira en tournée pour promouvoir son premier bébé en septembre. Il passera d'ailleurs à la Rockschool Barbey en octobre ou novembre. Mais chut, je n'ai rien dit... Et vous n'avez rien lu.
Ce soir c'est à l'invitation de Virgin Radio Gironde que j'ai eu la chance de pouvoir shooter Jérome et son batteur Sam, qui se produisent en showcase à l'Institut Culturel Bernard Magrez. Environ 250 personnes se pressent devant la petite scène où le duo va jouer 8 titres tirés du premier EP mais encore du futur album. Il manquait juste la reprise "Baby One More Time" de Britney Spears... Un public aux anges, des musiciens manifestement heureux d'être là. Il n'en fallait pas plus pour que tout le monde sorte avec le sourire aux lèvres. D'autant plus que les musiciens prendront beaucoup de temps pour discuter avec les gens, prendre des photos. Adorables et abordables, tout simplement. Avant qu'ils ne se fassent bouffer par le système et que nous ayons affaire à 15 intermédiaires avant de pouvoir les approcher.... Au final une très bonne soirée, avec des artistes vrais et dans un cadre idyllique ...
Merci beaucoup à Betty Bouchara pour l'accréditation et l'organisation.
Merci beaucoup à Chama et Jenny de Virgin Radio Gironde.
Merci beaucoup à l'Institut Culturel Bernard Magrez et son équipe pour l'accueil.
-----------------------------------
SETLIST BROKEN BACK :
01. Rest In Hapiness
02. Fireball
03. Mild Blood
04. Modern Tale
05. Young Souls
06. Riva
07. Halcyon Birds
08. Happiest Man On Earth
---------------------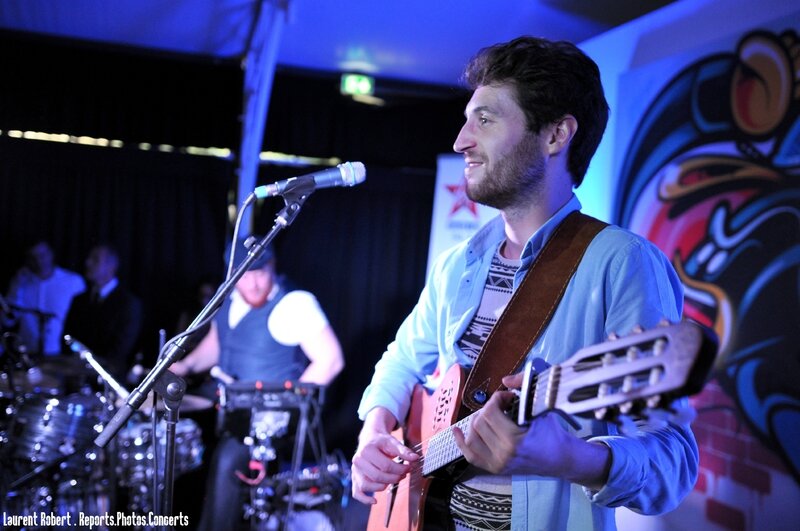 GALERIE PHOTO COMPLETE DE BROKEN BACK :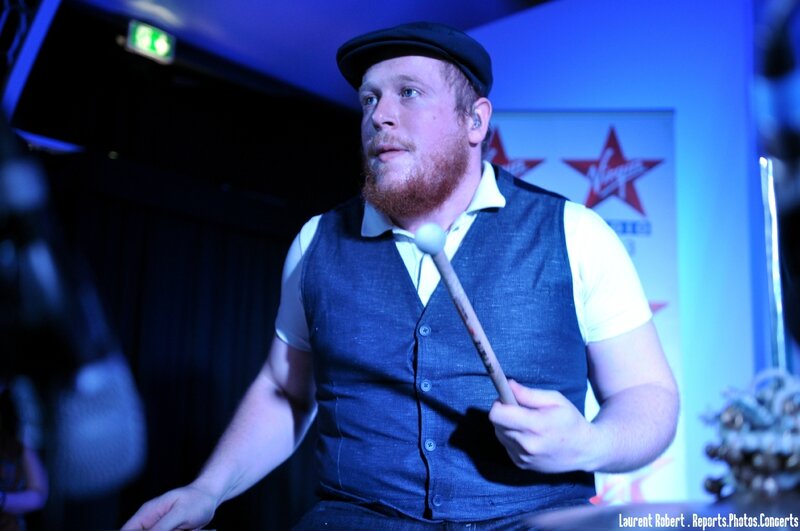 MUSICIENS BROKEN BACK :
Jerome Fagnet : Guitare et Chant
Sam : Batterie et Percussions
LIENS OFFICIELS DE BROKEN BACK :
Site Officiel : http://www.broken-back.com/
Facebook : https://www.facebook.com/BrokenBackMusic/
Instagram : https://www.instagram.com/brokenbackmusic/
Twitter : https://twitter.com/BrokenBackMusic
Youtube : https://www.youtube.com/c/brokenbackmusic
Soundcloud : https://soundcloud.com/broken-back
VIDEOS :
SITE INTERNET DE L'INSTITUT CULTUREL BERNARD MAGREZ :

PAGE FACEBOOK DE VIRGIN RADIO GIRONDE :
https://www.facebook.com/VirginRadio33/?fref=ts